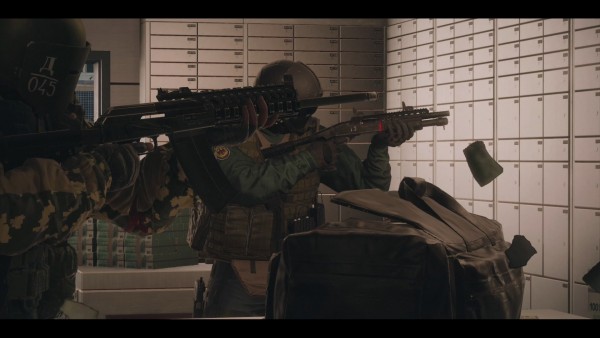 The DLC plans for Tom Clancy's Rainbow Six Siege has been a bit vague so far. Today, Ubisoft Montreal has released a new Behind the Wall dev diary explaining their post-launch plans for the game along with a handy infographic summing everything up.
First off, Ubisoft Montreal will be releasing all future maps and modes to all players for free. All operators and Tier 1-3 weapon skins released post launch will also be free, if players are willing to invest the time to earn Renown points to unlock everything them. Tier 4-5 weapon skins will only be unlockable with premium R6 Credits. New operators will be priced at 25,000 Renown each (which should take the average player about 25 hours to acquire) or for 600 R6 credits.  R6 Credits will be priced starting at $4.99 USD for 600 R6 Credits. Renown boosters will also be available for purchase.
Tentatively, the plan plan is to release a season of content every three months for an entire year. Each season will introduce two new operators from a new Counter Terrorist Unit, new weapons, new modes, and skins. Full details can be found at the official blog.