Roccat announced the next generation Roccat Kova Gaming Mouse. It continues to be a sleek mouse with a couple extra buttons that are perfect for MOBA and MMO gamers. Lefties will appreciate the fact that the design is ambidextrous. The sensor is a 3500 native DPI sensor that can go up to 7000 DPI via overdrive. I hope Roccat is starting a trend by openly advertising the native DPI of their sensors, as native DPIs are more accurate than overdriven settings.
The new Roccat Kova will use the new Swarm drivers, finally integrating all of Roccat's device drivers under a single program. The Easy-Shift[+] button returns, providing 22 possible macros on the mouse with only 12 buttons. The mouse also supports Talk FX and AlienFX illumination, giving gamers a choice of 16.8 million different colours.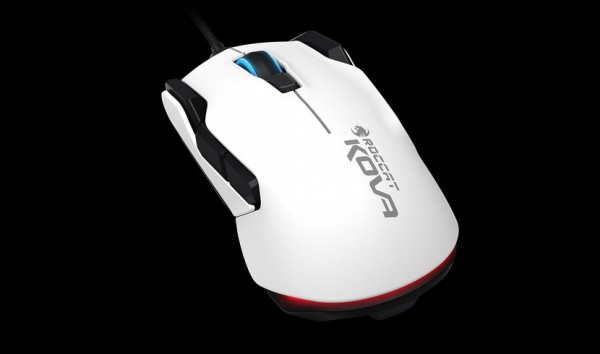 Gamers can purchase the Roccat Kova at their favourite computer store starting November 17 2015 in white or black. No word on exact MSRP just yet.