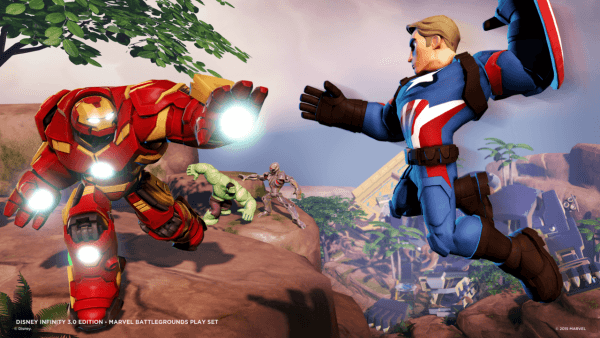 We were told that a new Marvel Play Set would be released for Disney Infinity 3.0, but other than the name Marvel Battlegrounds and the fact that it will be a four-player co-op adventure, Disney were pretty mum about the details. Well now we have some new plot details as well as some info on the new figures that you will be able to get.
The story of Marvel Battlegrounds focuses on Loki and Ultron teaming up in order to steal an Infinity Stone from Asgard. To succeed in their plan, the two create an army of robotic counterparts to the super heroes and have them frame the Avengers and co.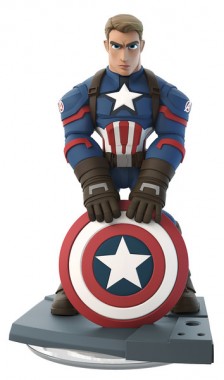 Included with the Play Set will be Hulkbuster Iron Man, Ultron and Captain America – The First Avenger; a new version of the Captain America character that has a new look (similar to that of his film counterpart), and new abilities to match.
More Marvel Battlegrounds figures will be announced in the coming months, and all of the 2.0 Marvel Super Heroes range of figures will work in the Play Set too. We have a little trailer below for you to check out that shows off the new Play Set in action.