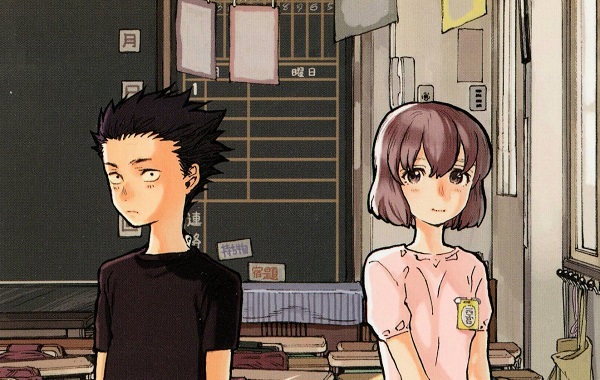 Kyoto Animation has been confirmed as the production company behind the film adaptation of the highly popular manga Koe no Katchi (or A Silent Voice).
The 7 volume manga follows the redemption story of Shouya Ishida, a boy who bullied deaf transfer student Shouko Nishimiya in elementary school to the point where she ended up leaving, resulting in him being ostracized because of this actions. He begins to make up for all his wrong doings when he is re-united with Nishimiya when they are both in high school. The manga was created by Yoshitoki Ooima and was published in Weekly Shounen Magazine from 2013- 2014, Kodansha USA began publishing the series in English earlier this year.
The adaptation will be directed by Naoko Yamada whose previous directed titles include Tamako Love Story, K-On and The Disappearance of Haruhi Suzumiya. No official dates or cast/crew have been announced as of now, but stay tuned to the site for more Koe no Katchi info as it comes out.