If this were a Friends episode, it would be called "The One with the Musical Guest". Welcome back to another episode of CC Unplugged. This week, Dustin Spencer and Garrett Cheater have a great show in line due to three special guests by the name of Daniel, Juice, and Steven from the band When the Clock Strikes. Get to know a group that you will be hearing a lot about in the future, as this trio speak on their origins, inspirations, and of course their love of video games. Its a great interview that you don't want to miss.
Grab some tunes from the lovely links down below, tell your friends, and prepare to get UNPLUGGED!
When the Clock Strikes

When the Clock Strikes is a 3-piece pop-punk band founded by Steven Walker, Juice Kirts, & Daniel Basden in the late spring of 2014. Steven introduced his friends Daniel & Juice to each other through a series of jams, and the trio started writing songs together shortly thereafter. The Muskogee natives specialize in writing up-tempo, emotionally charged songs with intentional lyrics. The band has also expresses their affinity for video game culture by covering themes from their favorite games. The band's first recording, the Glowing in the Dark EP, was recorded with CJ Cochran at Tiger Hart Studios in Tulsa, OK. It was released digitally on November 1st, 2014.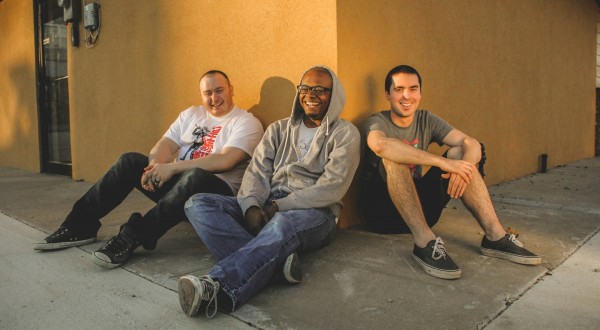 Listen to the podcast:
• SUBSCRIBE: iTunes Podcast Channel | Podcast RSS Feed
• DOWNLOAD: MP3 (right click/save as)
Be sure to listen to our past CC Unplugged episodes here.