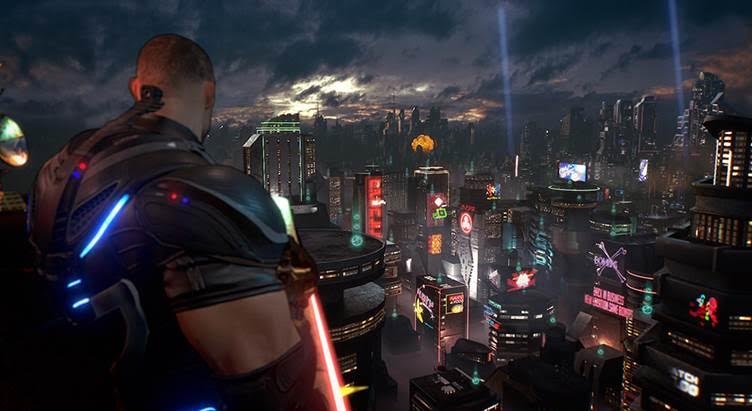 It's a quiet week in the industry after the excitement of gamescom 2015, but we still have updates from Crackdown 3 and Rise of the Tomb Raider.
---
Crackdown 3's Use of Technology is Jaw-dropping
We've seen Microsoft Azure Cloud computing used in Titanfall to help direct the mass of AI NPCs that swarm the maps. Now Crackdown 3 is leveraging the power of Microsoft Cloud to help produce the destruction in game. The developers estimate that the cloud computing is doing the work of at least 20 Xbox Ones to simulate the destruction of buildings and its collapse.
Outside of the technical achievements, Crackdown 3 will be returning with a bigger and badder city than before. Players can expect more vertical maps and a seamless storytelling experience without cut scenes. The game is currently in development and is slated for a summer 2016 launch on Xbox One.
---
Watch Lara Croft take on the first of many awe inspiring tombs in Rise of the Tomb Raider
In case you missed out on gamescom 2015, Crystal Dynamics release a brand new video for Rise of the Tomb Raider. The 13 minute gameplay demo shows Lara's adventures through a desert canyon where she encounters a tomb, escapes from some hair raising moments, and even trades a few shots with hostile forces. The movement system is looking smooth as ever, and I'm pretty sure I spotted Lara with her trademark HK USP pistols with silver slides.
Rise of the Tomb Raider will be a timed exclusive for Xbox 360 and Xbox One. The game will launch on November 10th, 2015. A Windows release will follow in Q1 2016, followed by a PlayStation 4 release in Q4 2016.