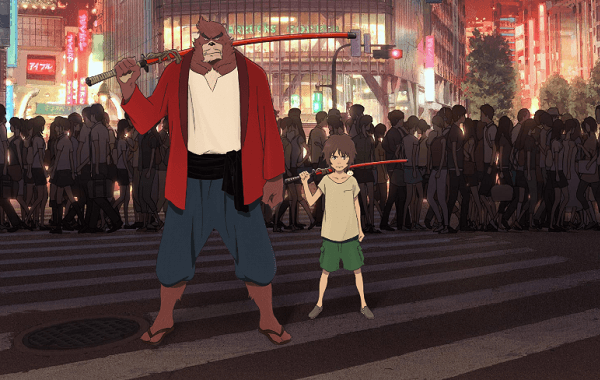 It has been nearly three years since Mamoru Hosoda released Wolf Children and now that his newest anime film The boy and the Beast is out it has become very popular, both in Japan and Spain.
Created by Hosodas' animation company Studio Chizu, the film has been confirmed to not only showcase in the upcoming San Sebastian International Film Festival, but will also be competing for the Golden Shell. This will be the first time an animated film will be considered for the award, which is the highest prize given to any film playing during the festival, which will be running from the 18th-26th in September.
The Boy and the Beast (or Bakemono no Ko) is based around both the human world and the world of the bakemono, when a small boy gets lost in the bakemono realm he finds a creature called Kumatetsu and quickly becomes his disciple. The film opened in Japan last month and has sold over 3 million tickets.
Let us know what you think about The Boy and the Beast competing for the Golden Shell award by leaving a comment down below.