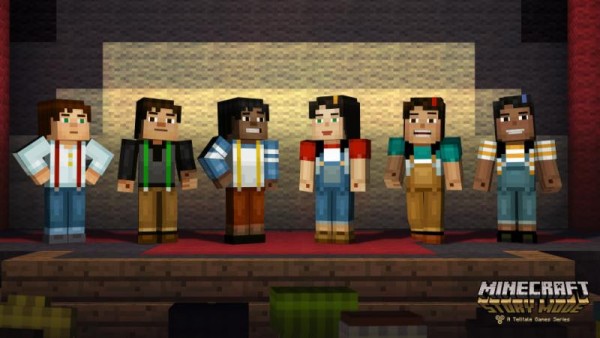 In the spirit of the many skinned characters of Minecraft, Telltale Games announced today that players will be able to customize their version of Jesse, the hero of Minecraft: Story Mode. Players will be able to choose Jesse's gender and select a variety of appearance options in game. Along with the announcement, Telltale Games released several screenshots with different versions of Jesse starring in each of them.
Just a reminder for those going to PAX Prime this weekend, be sure to swing by the Telltale Games booth to check out the first playable demo of Minecraft: Story Mode and grab some exclusive t-shirts for trying out the demo.
Minecraft: Story Mode launches on PlayStation 4, PlayStation 4, Xbox 360, Xbox One, Wii U, Mac, Windows, iOS, and Android this fall.