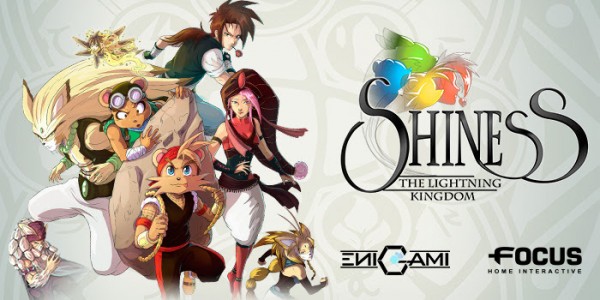 French indie developers Enigami were able to successfully Kickstart their RPG Shiness in May 2014. Quite a bit has changed since then, including publisher Focus Home Interactive (Cities XXL) coming on board to help finish the project. Today, Enigami released a new trailer at gamescom 2015 that introduces new players to the world.
Shiness is set in a magical world filled with anthropomorphic creatures. The art style appears to draw inspiration from both eastern and western animation traditions, creating a bold and colourful look. The game will crash land the hero Chado on a celestial island being torn apart by warring kingdoms. Chado is blessed with the ability to communicate with the Shiness spirit, an ability that may be key to ending the war.
Shiness is set to launch in 2016, with platforms being announced at a later date.