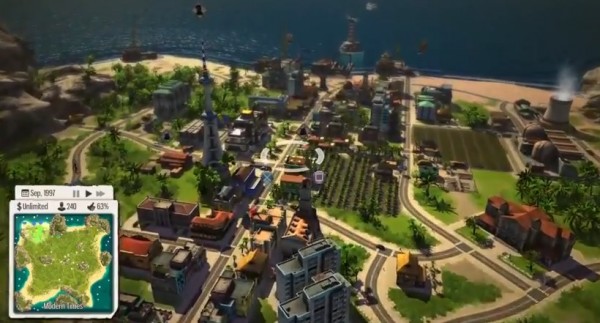 Kalypso Media has announced that the first expansion for Tropico 5 will be out next week for the PS4. Sales of the dictatorial strategy title have blown past expected purchases. The expansion, titled Waterborne, will be available for digital download on the Playstation Store.
In thanks to the success of the PS4 launch, Kalypso has also announced that a free demo has been made available on the PS4 as well, available here. Waterborne brings many new gameplay features to Tropico 5, including water traffic, more coastal areas, new events, another campaign, and more.
The expansion has been out on PC for some time, but the success of Tropico V on PS4 bodes well for the longevity of the title. It also shows that the strategy & simulation genres are not dead on consoles. Check out the Waterborne expansion on June 17th for £14.99/€19.99/$19.99, or check out the demo if you haven't tried it yet. See the launch trailer below.