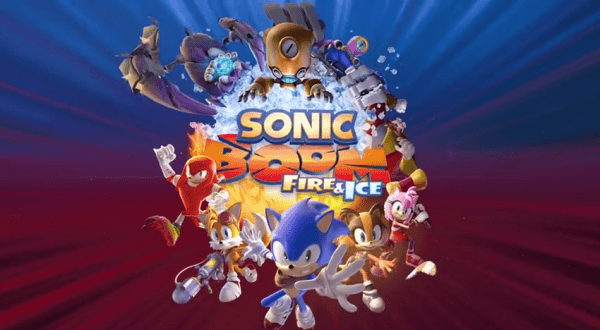 Yes you are reading correctly, Sonic Boom has a sequel. Sonic Boom: Fire & Ice will introduce more speed, adventure, exploration and some all new fire and ice gameplay mechanics to help freshen up the action. The game will feature five playable characters in Sonic, Tails, Knuckles, Amy and Sticks. This is the first time Amy will be playable in the 3DS iteration of a Sonic Boom game, being exclusive to Sonic Boom: Rise of Lyric for the Wii U when the franchise first launched.
Developed by Sanzaru Games Inc. (known for making Sly Cooper: Thieves in Time and some PlayStation ports), Sonic Boom: Fire & Ice is a single player game with collaborative gameplay components that shares key characters, events, and lore of the Sonic Boom universe, which includes a mildly entertaining kid focused cartoon. Players will see Sonic and his friends in familiar settings as they embark on a brand new adventure to battle Dr. Eggman as well as an all-new super villain, D-Fekt. The team's adventures will bring them to locations both familiar and new as they explore, race and protect their world.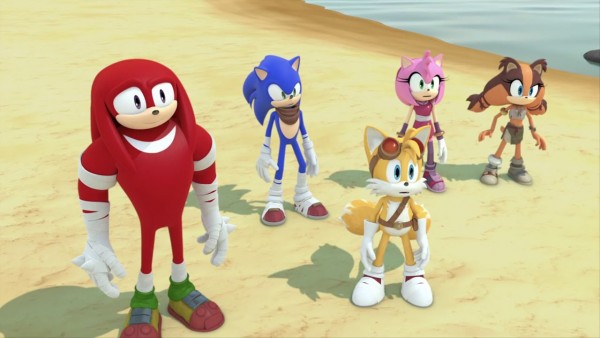 Sonic Boom: Fire & Ice will use fire and ice elements throughout the game to enable new abilities to play out in special character moves and interactions with environments. The game will allow more freedom for players to choose between exploration and speed. Long stages were a big complaint in the first title and each stage will be at least 40% smaller in the new game with a more linear path in the center of the stage and a greater focus for exploration on the outer paths.
A supplemental game mode called Bot Racing is also being included and is said to be tied to the single player story and involve multiplayer gameplay. The new Bot Racing feature is an extension of Sonic Boom: Fire & Ice that is purely about racing and speed, where a user will unlock character themed Bots to challenge friends on fast courses or tracks.
While many people were shocked to hear that Sonic Boom was coming back as a game at all, Sega seems to have at least smartened up somewhat, choosing to skip the Wii U after the horrible mess that was Rise of Lyric, often being placed in the realm of Sonic 06′ level badness. The 3DS counterpart Sonic Boom game Shattered Crystal while nothing special, was at least a fun, yet basic platformer and I'm glad to see it's getting a sequel to help improve on the original. Sonic Boom: Fire & Ice is scheduled for a summer release in Australia and New Zealand.