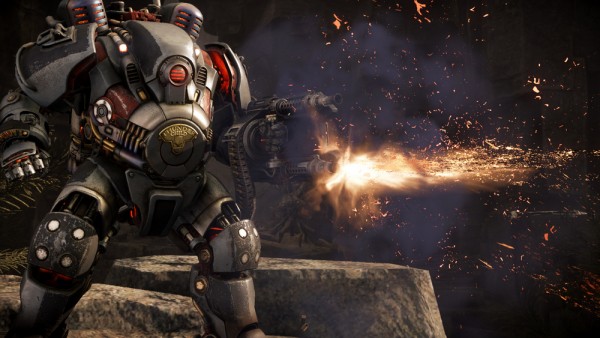 In a bit of a surprising move, 2K Games and Turtle Rock Studios announced a second Season Pass for the 4 vs 1 shooter Evolve. Entitled "Hunting Season 2," the pass will add a new monster, one new hunter for each of the four classes, and skins exclusive to Season Pass holders. The first "Hunting Season 2" DLC to drop will launch on PlayStation 4, Xbox One, and Windows on June 24, 2015.
"The new Monster and Hunters coming to Evolve in Hunting Season 2 are some of the most unique characters our team has created," said Chris Ashton, co-founder and design director at Turtle Rock Studios. "Each of these characters introduces combat mechanics that are brand new to the Evolve gameplay experience."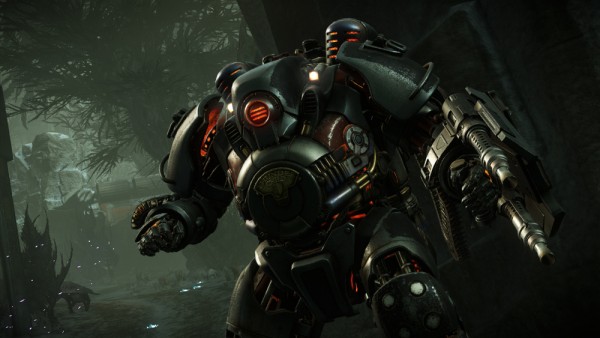 The first of the five new playable characters has been revealed to be Lennox. She's an assaulter equipped with a mechanized suit that can go toe to toe with the monster using her Plasma Lance. From a distance, Lennox can rain fire down with the Autocannon and Thunder Strike attacks.