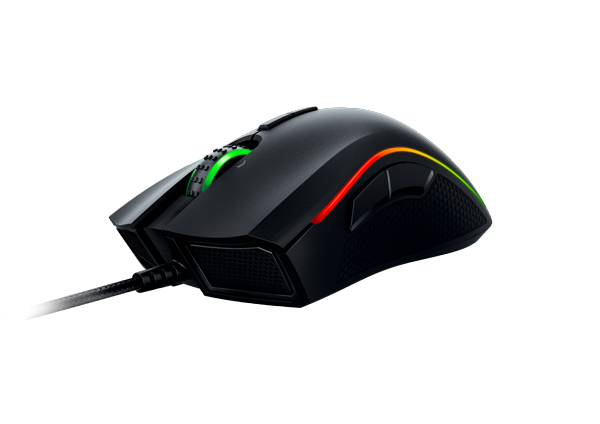 Razer announced a major update to their Razer Mamba line of gaming mice. The Razer Mamba and the Razer Mamba Tournament Edition will be joining the Razer Chroma line of Razer gaming accessories that support multicoloured LED lighting.
The Razer Mamba will be the first gaming mouse to feature adjustable mouse buttons. The Adjustable Click Force Technology lets players choose from 14 levels of pressure needed to actuate the button. This will be perfect for jitter clickers who need a low pressure mouse button. Like its predecessor, the new Razer Mamba will support wired and wireless connections. The battery is rated for 20 hours of use.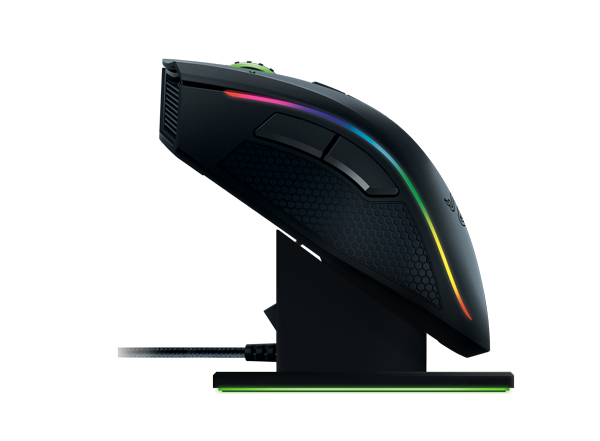 The laser has been upgraded to a 5G sensor that supports up to 16,000 DPI, which is perfect for gaming rigs using several 4K monitors. The sensor can be adjusted in 1 DPI increments, instead of the traditional 50 DPI increments. The Razer Mamba will be priced at $149.99 USD/ €179.99.
The Razer Mamba Tournament Edition is more affordable $89.99 USD/ €99.99. It is a wired only mouse without the adjustable click force buttons, but features the exact same 5G sensor and Chroma lighting system as its more expensive sibling.
Both mice are scheduled to launch in Q3 2015.