As it is the 15th of the month, it is time once again for an update on Random House Books Australia's manga releases. Here is the list of all of their manga releases this month, including the one release from the 1st of June and the six volumes released today.
June 1, 2015:
Fairy Tail Volume 48 by Hiro Mashima
June 15, 2015: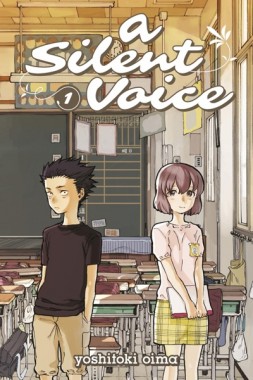 Drug and Drop Volume 2 by CLAMP
Air Gear Omnibus Volume 5 by Oh!great
A Silent Voice Volume 1 by Yoshitoki Oima
Cardfight!! Vanguard Volume 6 by Akira Itou
My Little Monster Volume 8 by Robico
Say "I love you." Volume 8 by Kanae Hazuki
This month sees the release of the first volume of Yoshitoki Oima's award-winning series A Silent Voice in English. The seventh and final volume was released in Japan in November last year, and an animated film adaptation of the manga is currently in production.
All of the books listed above can be purchased from major book retailers across Australia.