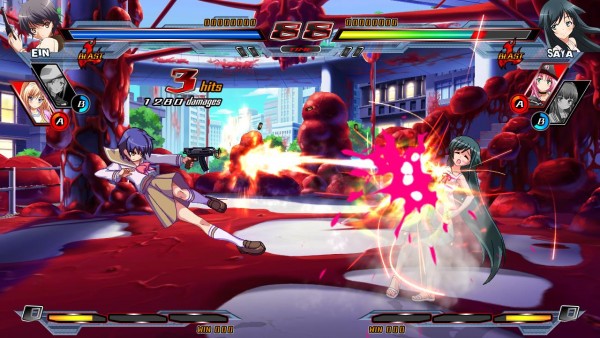 Despite only just being announced for home consoles in Japan last week, XSEED Games has already announced that they will be releasing Nitroplus Blasterz: Heroines Infinite Duel in North America sometime this winter for the PlayStation 4 and PlayStation 3. Developed by Examu, the title features numerous playable heroines from Nitroplus' collection of IPs as well as a number of fighters that have yet to be revealed for the home release.
It is worth noting that the announcement did tease that some of the fighters "Western audiences are sure to find enticing" though XSEED did not go further than that. That being said, it has already been announced that Super Sonico will now be a playable character instead of a support character and that Homura from Senran Kagura will also be included as a fighter.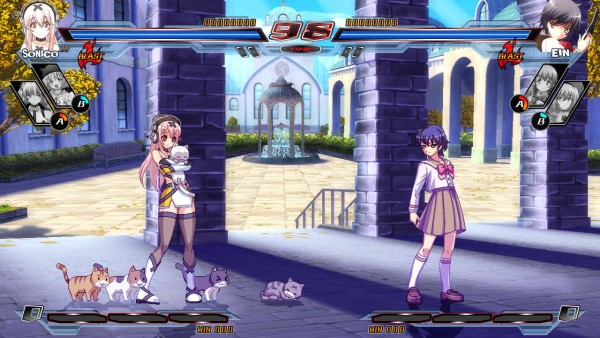 For those that haven't been following the game, Nitroplus Blasterz: Heroines Infinite Duel allows players to select a main character as well as two partner characters to head into "fast and flashy combat" with "easy-to-execute" combos and plenty of cinematic cut-in attacks. When launched the title will support online cross-play between the PlayStation 4 and PlayStation 3 versions of the game.