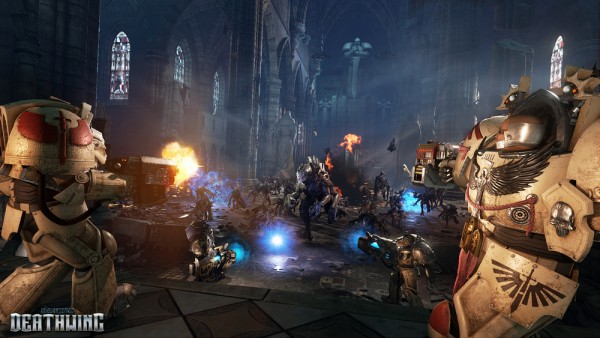 Focus Home Interactive and Streum On Studio released four new screenshots for their upcoming FPS Space Hulk: Deathwing. Two are of the more promotional nature, with space marines holding out against the enemy. The other two are in game shots, complete with the first look at the in-game UI.
The game's writer has been revealed to be Black Library author Gav Thorpe. He has written several books for Games Workshop, designed several games, and provided the script for Mark of Chaos.
Space Hulk: Deathwing is a class based co-operative FPS featuring a dynamic AI. The game is adapted from Games Workshop's long running Warhammer 40,000 franchise and the Space Hulk boardgame. It is set to launch on consoles and PC in 2016.