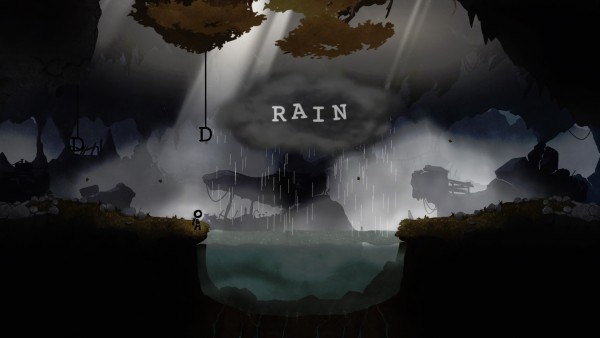 With E3 in full swing, the big guys are ready to start the announcing. One title that you shouldn't let slip under the radar however is a "Nindie" by the name of Typoman, which is headed to the Wii U. This puzzle-platformer combines words with platforming for a truly unique experience.
Here are the first details of what to expect:
Typographic Gameplay: Letters are simultaneously graphical flourishes, living characters, visual tools, storytelling devices and gameplay elements
Unique aesthetic mix of typography with pen-&-ink graphics
Captivating, carefully drafted, on-the-fly told story using witty word puzzles and puns
Surreal, atmospheric game world
Headup Games have also revealed a new trailer for Typoman, which you can check out below. You should also get to downloading the demo which is now live on the eShop – as if you do by June 22nd, you qualify for a 15% discount when the game launches. Go download, and stay tuned for more E3 2015 coverage.