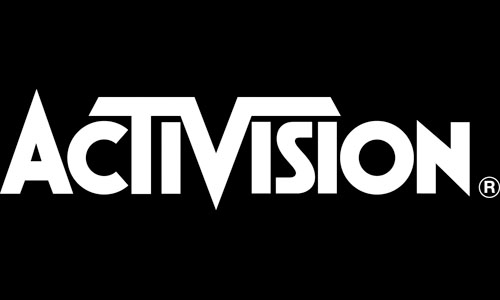 Activision have been very busy at E3 this year. They had a bit of time in multiple conferences, and are ready for the year to move forward with a bunch of heavy hitters. Let's look back at all of the big news out of E3 for Activision.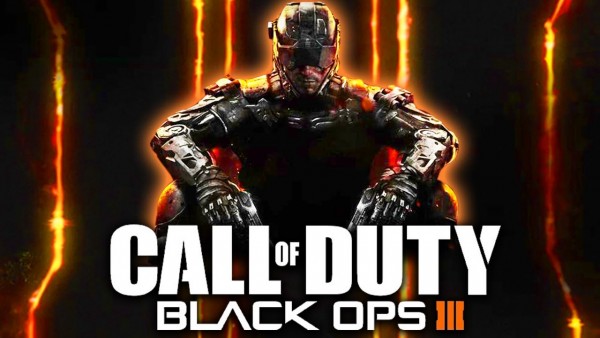 Call of Duty: Black Ops III is big news for multiple reasons. The first is of course the fact that Sony has acquired the DLC rights – meaning while map packs will post to all platforms, Microsoft no longer is the first brand to see them. Interesting how console sales effect things, eh?
Here are some nice details and a shiny new trailer for those who want to see the game in action:
The game is set in the year 2065, where bio augmentation and Cybernetic enhancements have given rise to a new breed of Black Ops soldier. Through Direct Neural Interface (DNI) technology, players are now connected to the intelligence grid and their fellow operatives during battle. This elite squad consists of men and women who have enhanced their combat capabilities to fight faster, stronger, and smarter. Black Ops III also offers the deepest, most rewarding multiplayer ever offered in Call of Duty, and, a mind-blowing Call of Duty Zombies experience that, for the first time, features its own XP progression system. Call of Duty: Black Ops III is in development for the PlayStation® 4 computer entertainment system, Xbox One, and PC; a PlayStation®3 computer entertainment system and Xbox 360 version are also in development.
Keep in mind that Beenox are developing for the Xbox 360 and Playstation 3, not Treyarch. That said, Beenox do well with the Spider-Man franchise, so I would think they can do just as good with Call of Duty.
_____________________________________________________________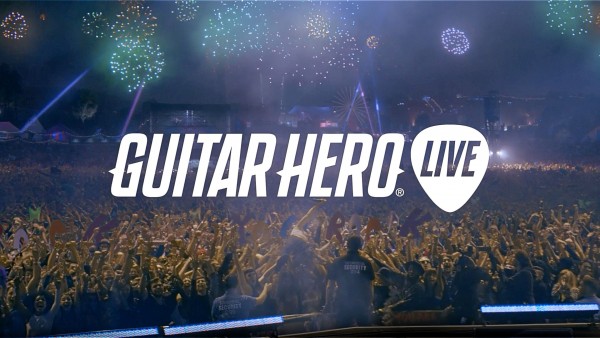 Next up is Guitar Hero Live. Much like Rock Band, Guitar Hero is also shining at E3 and poised for its own unique reboot. FreeStyleGames – who created DJ Hero 1 and 2 are working on this beast, which features GH Live, a new feature that gives players a more immersive, first-person experience. There is also a interactive music video network with the game titled GHTV. Let's look at these details, shall we?
GH Live is a live-action experience that delivers the full emotional roller coaster of being on stage and performing in a real band, in front of real crowds, who dynamically react to how well or poorly you play. As the lead guitarist, you play an array of songs in a variety of venues, ranging from the smallest club stage to the massive main stage of an outdoor festival. GHTV is a 24-hour, always-on mode that lets fans play along to a continually-updated collection of official music videos – across a wide variety of genres – from the newest releases to favourite hits. Fans can pick from multiple channels and themed shows, discovering new songs as they play, and can also choose songs to play on-demand. In GHTV, fans can also play with their friends in the same room or against players from around the world, while completing challenges along the way for sweet rewards. Guitar Hero Live will be available October 20, 2015, and on October 23 in Europe, on the PlayStation®4 system, PlayStation®3 system, Xbox One, Xbox 360, Nintendo's Wii U™ system and select mobile devices to be announced soon. Through a one-of-a-kind partnership, fans can pre-order their copy at select retailers worldwide and get access to bonus content from multi-platinum artist Avenged Sevenfold, which includes premium shows, custom note highways and more.
You got me excited at Wii U and lost me at Avenged Sevenfold. Either way and in all seriousness – it looks great and I truly am happy to see the Wii U receive more love from Activision.
_____________________________________________________________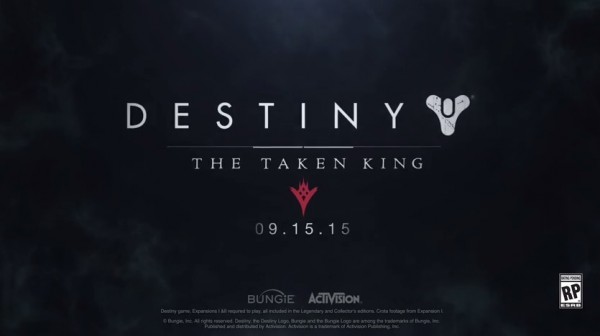 I don't want to be "that guy" who pumps something up when he has given up on it. Destiny is fun but not my personal cup of tea. That being said, a TON of people still play the game and enjoy it immensely, so this announcement of the largest expansion ever made – Destiny: The Taken King, should be more than enough to put a smile on fans faces.
Featuring a new story campaign and quests, new enemies to fight, new locations to explore, new Strikes and Crucible maps, and an all-new Raid, Destiny: The Taken King will put player's skills to the ultimate test. To stand up to the challenge, players will have access to three new devastating Guardian subclasses, and a massive arsenal of weapons, armour, and gear. The game will be available for the PlayStation®4 system, PlayStation®3 system, Xbox One, and Xbox 360. At launch PlayStation® gamers will also get access to a host of additional content for The Taken King, including a Strike, a Crucible map, three sets of gear and an exotic weapon, exclusive until Spring 2016.
Another strong statement about the Playstation 4 with that exclusivity.
_____________________________________________________________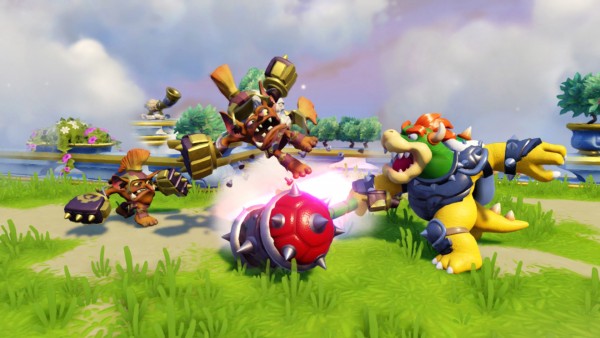 Finally, who can forget Skylanders Superchargers? This is the next big game in the Skylanders line and is throwing vehicles into the mix. If you saw the Nintendo event, you also noticed that Bowser and Donkey Kong were included. Yes, that is awesome, but there is more for those who want it on other platforms.
Rev your engines! Skylanders®, the #1 kids' console franchise worldwide¹ is taking to Land, Sea and Air with Skylanders SuperChargers this fall. Skylanders SuperChargers is an unprecedented high-octane, action-adventure videogame where fans can speed across Skylands' roads in vehicular combat, race down roaring rapids and engage in aerial dogfights as they barrel-roll through enemy swarms. The new game features a brand-new class of heroes, called SuperChargers who are distinct with fresh moves, powerful attacks and all-new weapons. The trailblazing vehicles-to-life innovation of the game is realized when players take helm as Skylanders of powerful, tricked-out land, sea and sky vehicles. Not only are the vehicles playable via the Portal of Power® in the game, but also many feature moving parts, making them fun to play with outside of the game. Portal Masters will also have the ability to customize all vehicles in-game with super cool modifications and upgradeable weapons.

Additionally, Activision and Nintendo announced a landmark creative collaboration today that brings major star power to Skylanders SuperChargers with the introduction of iconic Nintendo characters to the game – Turbo Charge Donkey Kong and Hammer Slam Bowser. Each character will have their own signature vehicles and will be available exclusively in Skylanders SuperChargers Starter Packs for the Nintendo platforms.
TAKE THAT SCALPERS! That is how you handle Amiibo, Nintendo. Watch and learn.
It has been a spectacular E3. The news keeps coming, so stay tuned for more E3 2015 coverage. Good job, Activision!