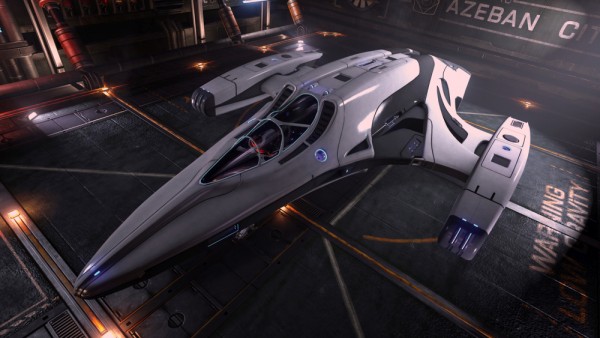 Frontier Developments has released their third free update for Elite: Dangerous, the Powerplay expansion. According to Frontier, this is the largest update to Elite: Dangerous yet. Not only does this update bring new ships to the universe, but it finally brings in a larger theme to the universe.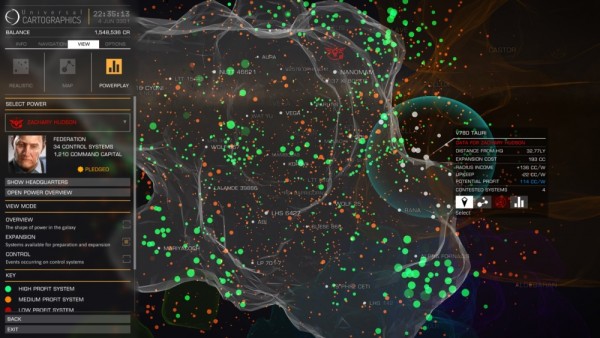 The major added feature is the creation of galactic Powers that players can join in order to help fight for their Power's control. Player's will be able to fight to push forward their Power's territory and dynamically affect the Elite shared universe. The aim of this is to greatly increase the appeal of Elite to MMO players, by making the universe more interactive. Other changes included in the Powerplay update are listed below:
An enhanced mission system with new objectives and new ways to play.
Three new ships: the Lakon Diamondback Scout, Lakon Diamondback Explorer and the Imperial Courier.
Drones for cargo collection, fuel trading and prospecting.
A new illustrated GalNet newsfeed, accessible directly in players' ship UI.
High and low intensity mining sites, adding risk to mining and increasing potential rewards.
New minable commodities.
An updated bounty system.
Upgraded UI and animated emblems for ranking up.
Numerous other improvements to gameplay and performance.
This update is freely available to all players, and can be downloaded now. Check out the trailer and a gallery below.