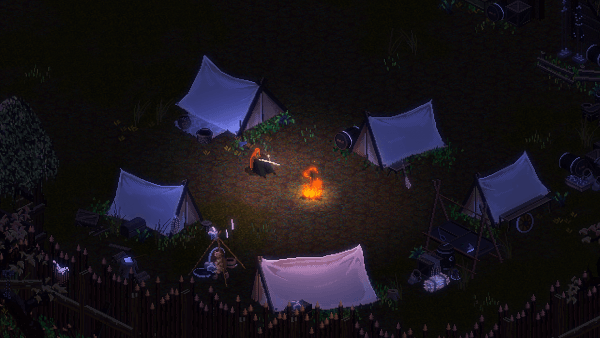 When we think of E3, we usually think about the big publishers like Nintendo, Sony and Microsoft and the massive AAA blockbuster games that they release. Well, E3 is about so much more than that. Sometimes the not-so-big publishers need to get out there and shake their stuff like a peacock on parade, and that's exactly what Devolver Digital have done. After the recent success of Hotline Miami II, and the announcement of Shadow Warrior 2 heading our way next year, the group have also released info on two more upcoming titles: Mother Russia Bleeds and EITR, two games that will be coming to PC and PS4 in the near future.
I cannot do these games any justice, so instead I will just share with you some thoughts from the devs themselves:
Mother Russia Bleeds

Mother Russia Bleeds is an ultra-violent co-op brawler overflowing with an unmistakable style and unforgettably brutal action for up to four players at once. Set in an alternate U.S.S.R, the story centers on a desperate crew of imprisoned street fighters that must overcome an oppressive criminal authority and crippling drug addictions through any means necessary. Battle solo or alongside friends locally and online in an exceptional story mode campaign or harden your resolve in a multitude of formidable challenge and versus modes.
EITR

The Shield Maiden, as with all mortal Norsemen, was to have her fate determined by the three fate-weaving Norns and their sacred loom before she even entered the world. However, her destiny was shattered when the mischievous god Loki interfered, dripping spots of the wretched substance Eitr into the unwoven loom, forever altering the Shield Maiden's path and engulfing the great tree Yggdrasil in darkness. Now the Shield Maiden must venture into the nine Norse worlds connected by Yggdrasil and unravel the mystery of her fate.
So that's two awesome games coming your way in the next couple of months, but which excites you more? Let us know in the comments below and click here to check out the rest of our coverage from E3 2015, and as always make sure you stay tuned to Capsule Computers for all of the awesome gaming news as it becomes available.