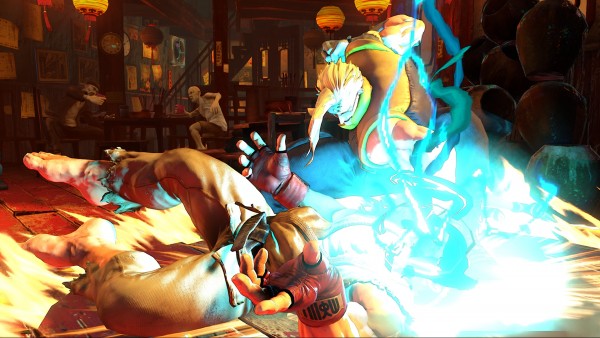 Capcom may not be as busy as they once were, but they do at least have something to show at E3 this year. The famed publisher recently announced what they will have playable on the show floor, including the likes of Mega Man Legacy Collection.
Check out the full line up for yourself:
Street Fighter V (PS4™, PC):

The legendary fighting franchise returns with Street Fighter V! Powered by Unreal® Engine 4 technology, stunning visuals depict the next generation of World Warriors in unprecedented detail, while exciting and accessible battle mechanics deliver endless fighting fun that both beginners and veterans can enjoy. Challenge friends online, or compete for fame and glory on the Capcom Pro Tour. Street Fighter V will be released exclusively for the PlayStation®4 and PC. Through a strategic partnership between Sony Computer Entertainment Inc. and Capcom, the next generation Street Fighter® experience will offer cross-platform play that will unite fans into a centralized player base for the first time ever. The path to greatness begins here: RISE UP!

Mega Man Legacy Collection (PS4, Xbox One, PC – mid-2015; Nintendo 3DS – late 2015):

Mega Man Legacy Collection is a celebration of the 8-bit history of Capcom's iconic Blue Bomber. Featuring faithful reproductions of the series' origins with the original six Mega Man games, the Legacy Collection will remind long-time fans and introduce newcomers to what made Mega Man such a popular and iconic character. In addition to the six Mega Man games, Mega Man Legacy Collection features new ways to experience the classic games with the Museum Mode and new Challenge Mode. Challenge Mode remixes gameplay segments from all six games, with plenty of scaling difficulty objectives for experienced players to conquer yet serving as a good starting point for new players, too. Museum Mode contains a comprehensive collection of history, high-res art and original concept pieces – a mega treat for any fan of Mega Man and video game history.

Resident Evil 0 (PS4, PS3™, Xbox One, Xbox 360, PC – Early 2016):

The recently confirmed Resident Evil 0 is a remastered version of the popular prequel to the original Resident Evil® game. The new title takes the fear-inducing atmosphere from the original 2002 release and transforms it with stunning new HD visuals, improved sound, widescreen support and an optional modernized control system. Both series fans and newcomers alike can experience the story of what really happened before the iconic mansion incident that was the catalyst for the entire Resident Evil saga.

Devil May Cry 4 Special Edition (PS4, Xbox One, PC – Available from June 23, 2015):

Devil May Cry 4 Special Edition includes the original 2008 release, which went on to sell over 3 million copies worldwide, plus three new playable characters, Turbo Mode, Legendary Dark Knight Mode, new costumes, and additional gameplay improvements. With a total of five unique playable characters, Devil May Cry 4 Special Edition features the largest roster in any Devil May Cry® game to date. The Special Edition also features freshly powered-up visuals on PC and next gen consoles, supporting a 1080p resolution and stunning high-res textures, and also retains the original title's smooth 60fps.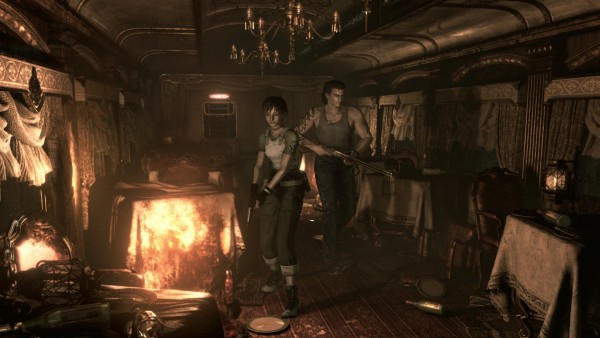 I get it, there are a lot of remasters here, but if ya think about it – that is a good thing as if these sell, new IPs and sequels will come. This generation has not been near as fruitful for Capcom as last time around, they were coming off Resident Evil 4 and off the surprise success of Lost Planet to get a springboard, so hopefully this little line-up does its job and propels Capcom back in the AAA game. I mean, Street Fighter V should do a lot of the work by itself.