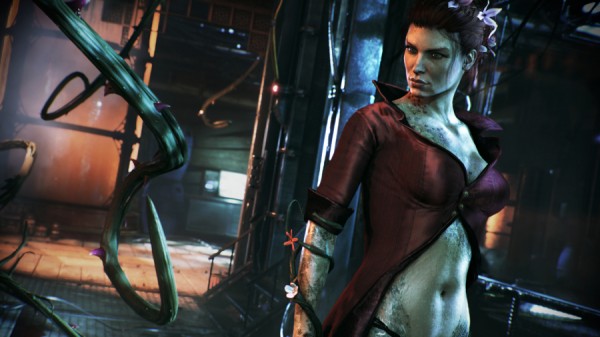 Warner Bros. and Rocksteady Studios' Batman: Arkham Knight is just under a week from release, so we are all anxiously waiting for a chance to Be the Batman and drive that Batmobile. But until then, the Arkham Knight team will keep sharing videos and screenshots, whetting our appetites.
Today brings a new gameplay video, with all footage entirely captured from the PlayStation 4 version of the game. With this being the first entry in this current generation for the franchise, this footage should help dispel any worries one may have about the console graphics.
Check out the Batman: Arkham Knight gameplay video, "Time To Go To War":
This isn't the first time we've seen this Batmobile in action, but it's still fairly exciting!
Batman: Arkham Knight will be released on PlayStation 4, Xbox One, and Windows PC on June 2, 2015.