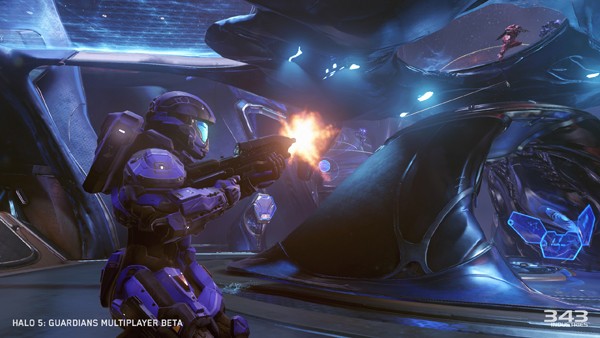 Ahh it's good to be back! Welcome to this week's installment of Xbox Newbeat folks. Firstly, I'd like to give a huge shoutout to Jamie for holding down the fort while I was away, he did a bang up job and made sure this engine kept turning. So now that I'm back, lets hit the ground running and get straight into some killer Microsoft news!
---
Spartan Locke Showcases Deadly Skills in New Halo 5: Guardians Trailer
Do you wanna see some Halo 5: Guardians footage? Yeah you wanna see some Halo 5: Guardians footage! Check out the latest trailer that shows off the Spartan Locke armor set for multiplayer in action:
Fans who reserve Halo 5: Guardians will get access at launch to the pre-order exclusive Spartan Locke, HUNTER-class armour set for use in multiplayer:
HUNTER-Class Armour: Sophisticated and lethal, HUNTER-class armour incorporates Watershed Division's latest warfighting technology.
HUNTER-Class Helmet: Though still considered a prototype implementation, the HUNTER's sensor suite enhances situational and threat awareness.
ID@Xbox Spotlights
The ID@ Xbox Program has already brought us some seriously cool games, and now we are about to get a whole bunch more! Check out the games that we will be getting over the next few days:
Pinball FX2 Add-On: Marvel Avengers Age of Ultron
Based on Marvel Studios' Avengers: Age of Ultron, the epic follow-up to the biggest Super Hero movie of all time, relive the struggle of Earth's mightiest heroes, including Iron Man, Captain America, Thor, The Incredible Hulk, Black Widow, and Hawkeye against Ultron and his seemingly endless army.
Pinball FX2 DLC: Star Wars Rebels Table – 29 April
Star Wars Pinball: Star Wars Rebels will take players on a journey to a galaxy far, far away, teaming them up with the crew of the starship Ghost, including Kanan Jarrus, Ezra Bridger, Zeb Orrelios, Sabine Wren, Hera Syndulla and the grumpy astromech Droid™ Chopper as they join forces to take on the evil Empire. The table will feature fully-animated starships including the Ghost and TIE fighters, a flaming engine thruster spindisk, Chopper's own mini playfield, and seven exciting missions inspired by the show.
Happy Wars is a large-scale online multiplayer action game, involving up to 20 players per match. Go wild in over-the-top melees in a fantasy setting featuring comical characters! Assign any of the six unique character classes to your player character, personalise it by adding customisation parts from a wide variety of choices, and engage in heated sieges and cast spells in grand magical battles with players all over the world!
The Escapists Add-on: Alcatraz – 22 April
Try to escape from one of the most famous prisons in the world, Alcatraz. Now is your chance to add your name to the list of 'famous' escape attempts as you try and escape from one of America's strongest prisons. The Escapists is an award winning prison break simulation that provides players the opportunity of experiencing a light-hearted insight into everyday prison life.
Shovel Knight is a sweeping classic action adventure game with awesome gameplay, memorable characters, and an 8-bit retro aesthetic. You play as the eponymous Shovel Knight, a small knight with a huge quest, who wields a ShovelBlade; a multipurpose weapon whose techniques have now been lost to the ages. The Battletoads, from the iconic Rare game, are going to be returning exclusively in the Xbox One version of Shovel Knight! Developer Yacht Club Games are bringing the radical attitude and gameplay of the NES classic to the Shovel Knight world.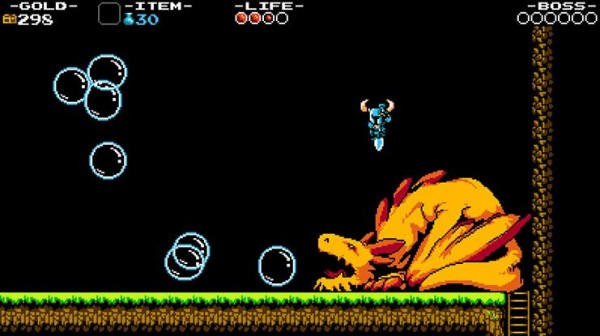 SMITE is an online battleground where the Gods of Old wage war in the name of conquest, glory, and most of all, FUN. Whether this is your first Multiplayer Online Battle Arena (MOBA) game or you're a seasoned veteran, the intense action and irreverent mythology of SMITE will make you a believer.
NERO is a magical adventure where you play as a kid, followed by a mysterious black clothed companion, uncovering the mysteries behind the strange world they inhabit. With simple gameplay and accessible controls in a rich interactive environment filled with puzzles, NERO invites players to explore and experience emotions and feelings that are uncommon in videogames, redefining the visual novel genre and reshaping it in a next-generation first-person game.
---
So there we have it folk, another killer installment of Xbox Newbeat. Which of today's two headlines was most exciting? Are you a Halo fan, or more of an indie platformer kind of gamer? Let us know in the comments below and make sure you stay tuned to Capsule Computers for all the sweet Xbox new as it becomes available.