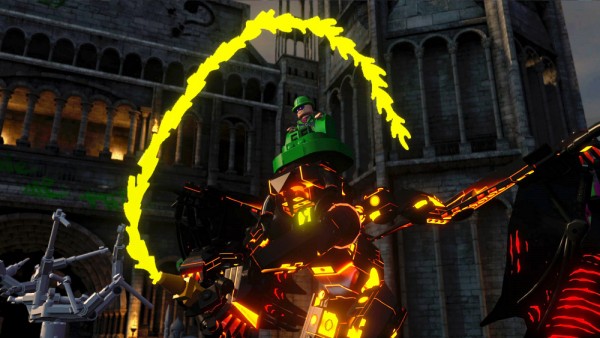 The next of the five promised LEGO games in 2015 in probably the biggest yet. TT Games and Warner Bros. Interactive Entertainment announced that the next chapter in the LEGO franchise will be LEGO Dimensions. The game will mix real life world brick building with console gaming. Gamers will be able to assemble objects and send them, along with their minifigures, into the game with the LEGO Toy Pad.
DC Domics, The Lord of the Rings, The LEGO Movie, The Wizard of Oz, LEGO Ninjago, and Back to the Future have be part of possibly the ultimate crossover. TT Games will be announcing more participating franchises in the coming months.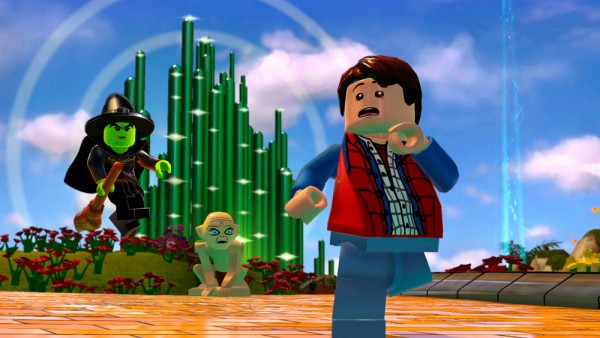 "LEGO Dimensions is unlike anything that we have ever done. It further extends the LEGO play experience into the digital world with all of the characters, humour and action of LEGO videogames now combined with the fun of LEGO minifigure and model building. We are thrilled to expand our partnership with TT Games to explore ways in which physical and digital LEGO play can merge in meaningful ways for children," said Niels Jørgensen, Vice President, Digital Games for the LEGO Group.
The LEGO Dimensions Starter Pack will be available for PlayStation 3, PlayStation 4, Xbox 360, Xbox One, and Wii U in 2015. Level, Team, and Fun Packs will expand the universe and have planned releases throughout 2015 and 2015.