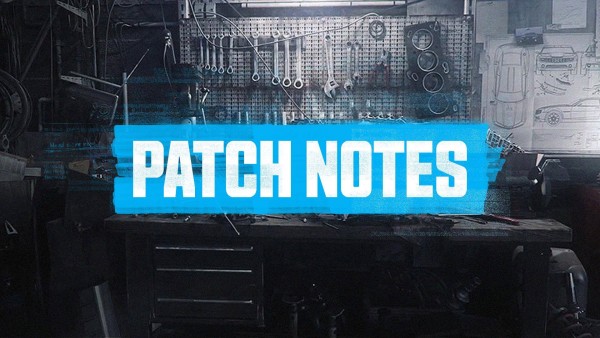 After a patch that failed to deliver in a lot of areas was released last month, The Crew is receiving a much more hopeful patch this March. The new patch includes some pretty big changes and entirely new content such as a new PvP mode called Blitz Brawl with 10 new missions, four new faction missions. Some appreciated changes include improved physics, improved sense of speed and a fix to the wheel spin issues that plague a lot of the games high performance cars. A heap of bugs are also promising to be fixed including some stats errors that have plagued the game since its launch last December. The patch should be available to all PC, PS4 and Xbox One players on March 18th. Full patch notes below.
Features:
New PVP mode available – Blitz Brawl

Blitz Brawl is a fast-paced game mode where players rush to scoring zones and fight to stay within them.
A scoring zone is activated by the first player who enters it and remains active for the next 10 seconds. During this time, any player inside the zone will score points. Bonus points are also awarded to the player who activated the zone.
After 10 seconds, the zone is deactivated and a new one will instantly appear, randomly chosen from a list. Stay alert!
In team games, the team's total points are what count. Working together is crucial.
Blitz Brawl comes with 10 new missions – 2 for each region.
Faction vs Faction PVP mode is changed to Crew vs. Crew

This mode no longer takes in account the factions of the players.
New UI filter in lobbies

Added searching filters in the lobby by Car Spec and PvP game mode.
New UI on searching lobbies

A timer has been added to the UI (while searching for a lobby) that will depend on the network setup (NAT) type.
New Content:
Vintage Car Pack DLC with 3 new cars :

Chevrolet Corvette C3 – available in Fullstock and PERF
Chevrolet Corvette C2 – available in Fullstock and PERF
Spyker C8 Aileron – available in Fullstock and PERF
4 new Faction missions unlocked with the Vintage pack.

ROUTE 66 – Race mission
THE SCORE – Collect mission
A FISTFUL OF DIRT – Race mission
BAYOU BRAWL – Race mission
6 new tuning specs

Chevrolet Camaro RS 1969 – Circuit
1967 Shelby GT 500 – Circuit
Chevrolet Impala Sport Sedan 1967 – Circuit
1969 Dodge Charger R/T Hemi – Circuit
Chevrolet Silverado 1500 2010 – Dirt
Ford Focus RS 2010 – Circuit
CAR improvements:
PHYSICS

Improved global collisions with traffic cars and landscape.
Lowered impact of the breakable objects.
Reduced the chance to trigger a crash sequence when colliding with environment or other cars. Now, it only happens when the user is driving at a very high speed.
Improved jump receptions (enhancing Raid handling in particular).
Reduced bumps on Snowy Trails surface to enhance handling

CAMERA

Changed the Follow Near camera on all cars in order to:

enhance the driving experience
give the car more presence on screen

Increased sense of speed on every Camera
Reduced Camera movements on jumps and when using nitro.
Improved Camera movements in cockpit view for more visual comfort
Fixed minor issues on specific cameras :

370Z Circuit Cockpit back-view
RUF 3400K Raid Cockpit back-view

CAR HANDLING

Fixed wheel spin issues (especially when using nitro) on:

KOENIGSEGG Agera R – FS/PERF
FERRARI LaFerrari – FS/PERF
LAMBORGHINI LP640 – CIRCUIT
MERCEDES-BENZ SL63 AMG – PERF/CIRCUIT
PAGANY Huayra – PERF
BMW Z4 sDrive35is 2011 – CIRCUIT
NISSAN 370Z – FULL STOCK/STREET/PERF/CIRCUIT

Improved handling on:

2010 CHEVROLET CAMARO SS – STREET
2012 DODGE CHALLENGER SRT-8 392 – STREET
FORD MUSTANG GT 2011 – STREET
1967 SHELBY GT500 – PERF
1969 CHEVROLET Camaro RS – FULL STOCK/STREET/PERF

Fixed some Full Stock top speeds to be more realistic:

1969 DODGE Charger R/T Hemi
2012 DODGE Challenger SRT-8
2012 DODGE Charger SRT-8
2012 JEEP Grand Cherokee SRT-8
2015 FORD Mustang GT Fastback
FORD Mustang GT 2011
BMW M5 2011
VOLKSWAGEN Golf GTI
FERRARI 458 Speciale

Fixed the RUF 3400K Raid having issues with the 5th gear and improved suspensions
Improved steering and stability at high speed for the MINI Cooper S in FULL STOCK, STREET, DIRT and PERF specs. The nitrous effect was also reduced a bit.
General improvements:
Improvements on the prologue tweaks in missions.
Improvement on behavior of Cops AI
Improvement on opponents AI in missions related to user's car level to have a better game experience in the Race missions.
Tweaks on Motion Blur effect at high speed – the effect is more visible on the environment.
Skills : All skills except "Jump" and "Climb" will now grant twice the amount of Bucks and experience.
Story Missions:

The last mission of each region will now grant twice the amount of XP and Bucks.
Missions are:

Crumple Zone
Family Matters
Fearful Symmetry
Burn Coburn
V8

Faction Missions:

Bonus faction missions (unlocked by the winning faction each month) now grant 7.5 times their amount of Bucks (60000 Bucks at the level 50) and 1.25 times their amount of XP.

Some Faction Missions as well as PvP races have had their rewards adjusted to better match their duration.
Bug fixing:
Wall-ride:

Increased the friction factor between the player's car and walls along the roads.

Fix for some Statistics that allows recovering some lost progress:

Progress on game
Missions
Skills
Sub-stats for the medals won on Skills.
Progression on certain Challenges.

Some issues preventing players from joining crews have been fixed.
Rewards:

Fixed the wrong rewards when level up in faction missions, PVP missions and Send friend missions.

Awards:

All the rewards related to Win and Complete under Events are fixed.

Fix on finding and joining Public sessions.
Leaderboard scoring display fixed for PVP missions
Fix related to AI traffic cars in freeride.