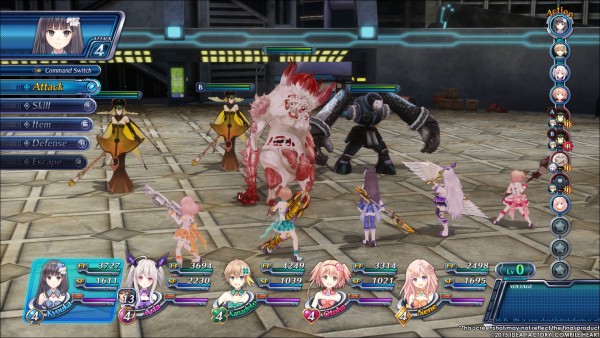 Recently Idea Factory International announced that Omega Quintet would be released on the PlayStation 4 in North America on April 28th and May 1st in Europe but at the same time they also revealed a few details about the Promotional Video System (PVS).
Today the company has released a trailer showing off the system which allows players to add special effects to the girls' performance. The song performed in the trailer is "Inchoate Voice" and also shows that these performances will be subtitled in English which is a nice plus.
A number of new screenshots showing off some of the larger enemies players will face in Omega Quintet have been released and those can be found below.