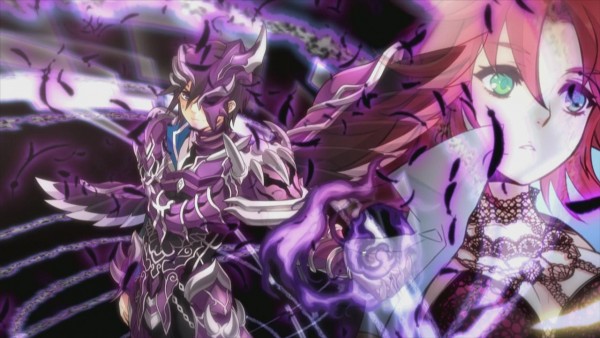 Over the last few days NIS America has released four new character trailers for their upcoming title The Awakened Fate Ultimatum. The characters introduced this time are Phyllis and Hien both of which are enemies players will need to deal with in the game as well as the friendly characters Eri and Mariel.
In the videos below you'll be able to sample more of The Awakened Fate Ultimatum's English dub as well as catch a few new snippets of gameplay. Those interested in the game can look forward to picking it up later this month when it is released on March 17th in North America and March 20th in Europe.
Update: Additional character descriptions for the four characters have been added.
Phyllis Introduction
Phyllis is the leader of the Celestia Annihilation Force in the Netherworld. Although she may look like a child, she is remarkably talented at military tactics, and puts most adults to shame. However, because she often acts inhumanely, she is considered dangerous by not just the angels, but also from the devils who are supposed to be her allies.
Hien Introduction
Hien is a human who was turned into the "Vile God" by the Fate Awakening Crystal in the Netherworld. His goals are to heighten his own power, and face those who are even more powerful than he is in fair-and-square fights.
Eri Introduction
Eri is Shin's classmate from before he awakened as God. Because of her family situation, she doesn't always exercise her best behavior, and she tends to stand out from her surroundings.
Mariel Introduction
Mariel is Jupiel's older sister. She has assumed the duties of the Archangel, the chief executive of Celestia. Her top priority is to "defeat the devils and guide Celestia to victory," and she doesn't hesitate to make level-headed decisions.