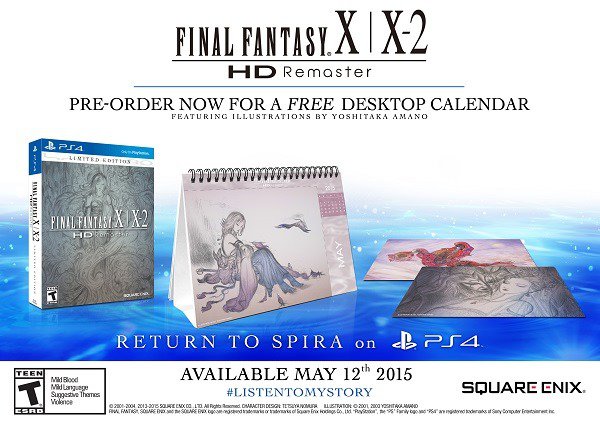 If you happened to have held out on picking up Final Fantasy X | X-2 HD Remaster when it was released last year for the PlayStation 3 and PlayStation Vita then perhaps you will be interested in picking it up for the PlayStation 4 as Square Enix has just announced the release date for this remaster bundle which will begin to hit stores worldwide in May.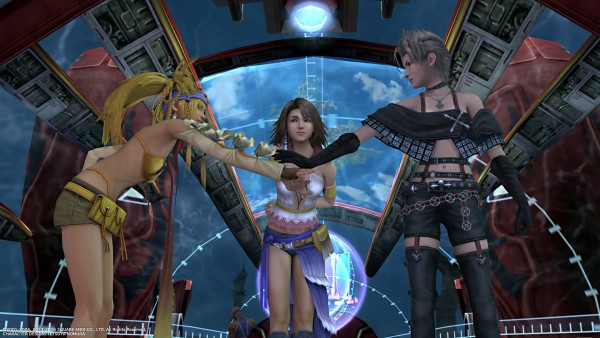 Final Fantasy X | X-2 HD Remaster will launch for the PlayStation 4 on May 12th in North America and May 14th in Japan. This version will include a number of system specific features such as the ability to switch between the original soundtrack and the remastered soundtrack, cross-save between the old versions of the game, and remote play through the Vita.
Those who pre-order the game in North America will be given a special calendar while those in Europe will be given a Steelbook case featuring artwork from Yoshitaka Amano.