We recently detailed what would be included in DLC pack 2 for Dragon Ball Xenoverse when it leaked out of major Japanese magazine V-Jump, but now we have full details and official screenshots from Bandai Namco giving us a look at just what you will be paying for in the yet to be dated DLC pack. The pack will include:
• Mira, Towa, Eis Shenron and Nuova Shenron as playable characters
• 3 Time Patrol Quests
• 3 Parallel Quests
• Pan GT as a Master and her 5 Master quests
• 6 full costumes from Pan, Gogeta, Super 17, Mira and Towa. (Not sure if there are actually only 5 costumes or one isn't listed here).
• 24 signature moves from Pan, Mira, Towa, Eis Shenron and Nuova Shenron
• 6 new Z-Souls:
• Eis Shenron's Z soul – I'm doing fine.
• Nuova Shenron's Z soul – That's how I fight!
• Pan's Z soul (Master) 1 – This is my best move!
• Pan's Z soul (Master) 2 – Dumped agaaaain!
• Mira's Z soul – I feel it… A powerful energy!
•Towa's Z soul – Revival of the Demon Realm is at hand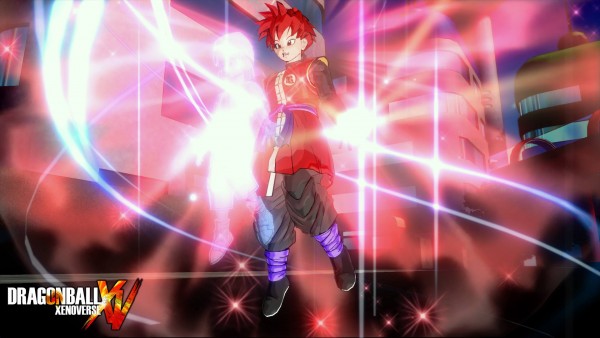 Pretty decent amount of content here and playing as two of the shadow dragons is definitely cool and will give us a nice portion of the GT roster. If I'm not mistaken (let me know if I am) this is the first time Eis Shenron is playable in any Dragon Ball game.
In a nice treat to ease the pain of some of the worst RNG implementation in recent gaming, Bandai Namco also announced that each week they will be giving away a Dragon Ball from the Time Space Delivery counter. Simply walk up to the counter and you can claim your prize. Dates for the Dragon Balls are below.

March 20th – Two-star Dragon Ball, Five-star Dragon Ball
March 27th – Three-star Dragon Ball
April 3rd – Six-star Dragon Ball
April 10th – Seven-star Dragon Ball
April 17th – One-star Dragon Ball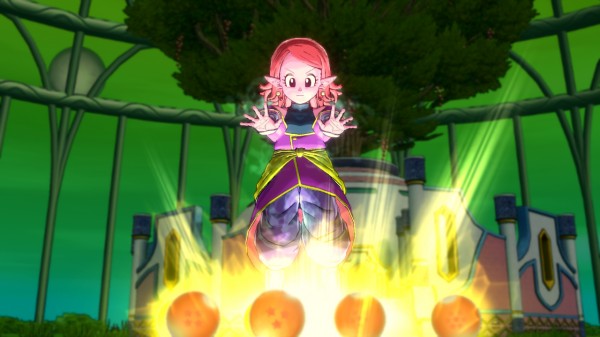 Pro tip, try and pick up the Dragon Ball from the Time Space Delivery counter as your last Dragon Ball as it takes much, much longer to get the last one then it does any other. You will not be able to claim the Ball if you already have it in your bag. Be sure to check out all the new screenshots of the DLC below and let us know if you will be picking up this pack or have already purchased a season pass. Happy Dragon Ball hunting!