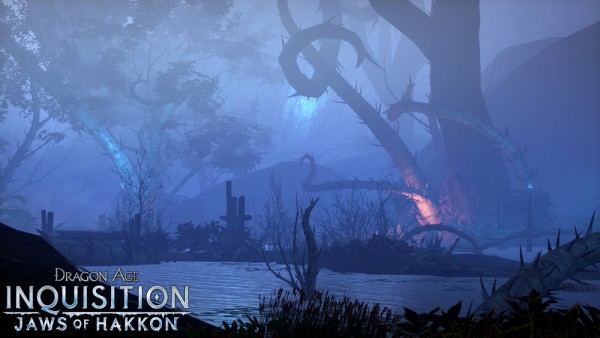 EA and Bioware announced the first piece of single player DLC content for Dragon Age: Inquisition has launched for Xbox One and Windows.
Dragon Age: Inquisition "Jaws of Hakkon" takes players to the land of Thedas, where the last Inquisitor locked horns with the a powerful dragon. Thedas's lands may be varied, but there is a focus on a vertical landscape, such as towering mountains and large forests. Players will find new legendary armour and weapons buried within Thedas. "We are humbled by the game's reception so far but are not done with the world of Thedas just yet," said Mike Laidlaw, Creative Director, BioWare. "We hope the new DLC speaks to our dedication of growing Inquisition with meaningful and exciting new content for our fans, new and old."
Dragon Age: Inquisition "Jaws of Hakkon" costs $24.99 AUD on Xbox One and Windows as a timed exclusive. A launch on PlayStation will follow in the coming weeks.