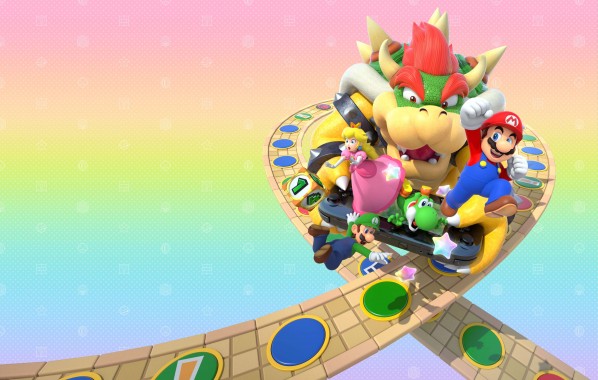 Mario Party is back for its tenth entry (well 13th if you include the handheld entries Island Tour, DS and Advance) with Mario Party 10 and the game promises over 70 new mini games, boss battles and an assortment of game modes. Nintendo have boasted sales figures for the popular party series, revealing it has sold 39.6 million copies worldwide since the original Mario Party on the Nintendo 64.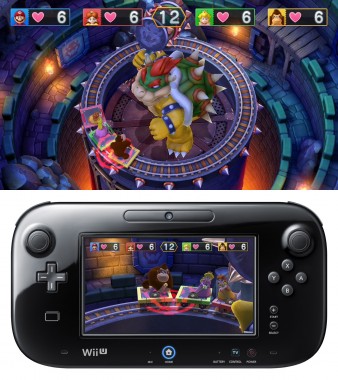 One such mode is Bowser Party, that pits 4 players who use Wii Remotes against one player who uses the Game Pad to control Bowser. To avoid being burnt, bumped or blasted away, players using Wii Remote controllers must co-operate to escape Bowser's clutches – all the more difficult when the Bowser player can use the buttons, motion controls and touch screen of the Wii U GamePad to wreak havoc in unsuspecting ways.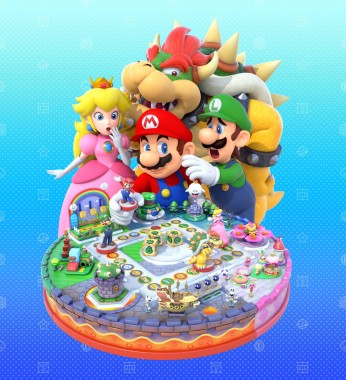 Another mode makes use of a selection of 10 available Amiibo (Mario, Luigi, Peach, Toad, Yoshi, Bowser, Rosalina, Donkey Kong and Wario) to create a new mini game board map, each with it's own special feature such as Luigi's board which features a Poltergust 5000 to suck up your opponents Stars. Amiibo can also be used to collect special in game Tokens that can provide power ups or alter one quarter of the game board to a theme of a different character. Personally my interest for the title went out the window when I saw the car, but these new modes do show some promise.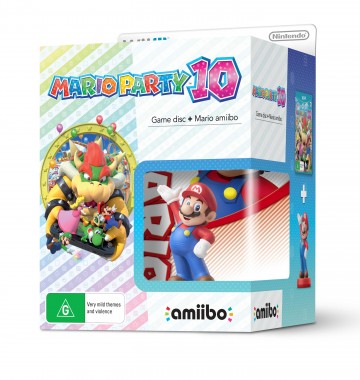 Any Amiibo can be used (so the Super Mario Bros. Mario Amiibo will work as well as the Smash Bros Mario Amiibo) however it should be noted only one set of game data can be present on an Amiibo at any one time, so say goodbye to your level 50 Figure Player from Smash if you want to use the same Amiibo for Mario Party 10. The game will be available in Australia from March 21st exclusively for the Wii U at a retail price of $79.95, or in a bundle with a Super Mario Amiibo Figure for $89.95.