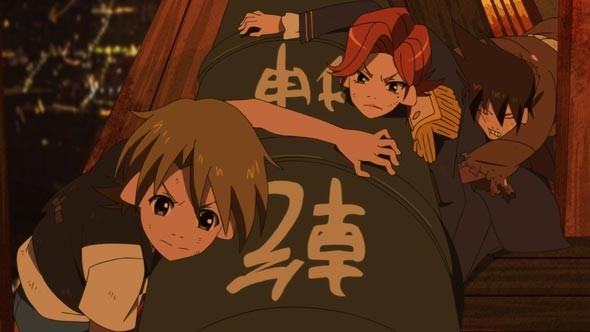 We have some good news for anime fans that have been waiting for NIS America's release of The Eccentric Family. In case you haven't pre-ordered the title, the Premium Edition release is now available for purchase through NIS America's online store for $51.99 as well as at various other online retailers.
The Eccentric Family Premium Edition makes use of the company's more compact collectable packaging that still contains a sixty four page full color art book as well as the entire thirteen episode series on two Blu-ray discs.
NIS America has provided a description of The Eccentric Family below:
In modern day Kyoto, humans live in the city, tengus take to the sky, and tanukis roam the earth. One such tanuki is Yasaburo, the third son of Soichiro Shimogamo, famed tanuki leader who met his end far too early at the hands of a group of humans and their year-end banquet hot pot. Yasaburo has since embraced his "fool's blood" and strives for a happy, carefree life. But between taking care of his old tengu master Akadama-sensei, avoiding the life-threatening advances of the beautiful human Benten, dealing with his dangerously stupid twin cousins, and avoiding becoming a hot pot himself in the next year-end banquet, the young tanuki has his proverbial work cut out for him!