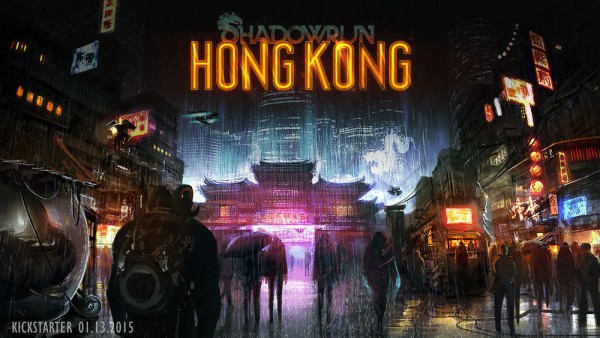 Almost three years after their first Kickstarter was successfully funded, Harebrained Schemes announced the sequel to Shadowrun Returns would be similarly funded through Kickstarter. Clearly the fans was happy with the results of the last campaign, as Shadowrun: Hong Kong met its minimum funding goal in 24 hours flat. As of publication, Harebrained Schemes has almost a half a million dollars in pledges.
Shadowrun: Hong Kong takes players to the bustling Chinese port city of Hong Kong in 2056. Its seedy underbelly of triads have become even more dangerous with the magical awakening of the city. Now a city already coping with bleeding edge cybertech and organized crime is mixing with wild magics.
Harebrained Schemes estimates that the game will launch some time in mid 2015 for Linux, Mac, and Windows. The money being raised through crowdfunding will go towards increasing their budget, allowing the team to increase the size of the game, introduce new features, and improve and revamp parts of the game. Copies of the game start at $15.00 USD, with extra bonuses for those who pledge more money to support the campaign. Shadowrun: Hong Kong's Kickstarter campaign will run until February 17, 2015.