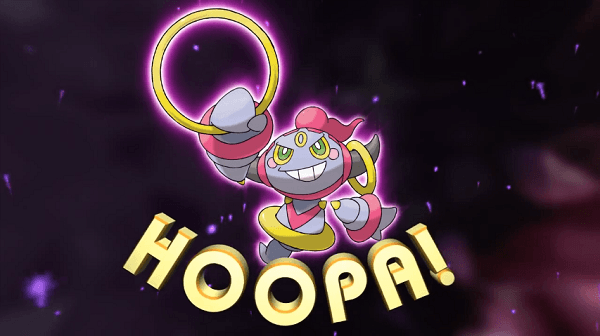 Today during their Nintendo Direct, Nintendo and The Pokémon Company chose to reveal the legendary Pokémon Hoopa which will be released in Omega Ruby and Alpha Sapphire in the future. The company describes the Pokémon as follows:
Hoopa is a rare Mythical Pokémon that cannot be found during normal gameplay. Categorized as a Mischief Pokémon, Hoopa is a Psychic- and Ghost-type Pokémon, recognizable by the golden rings that adorn its horns and body, which are said to have the power to bend dimensions and move objects across great distances.
They also went on to reveal a title called Pokémon Shuffle for the 3DS. This game is a puzzle title but it unfortunately will be a free-to-play game that will make use of an energy system that players will either have to wait to replenish or pay real money to refill like in the app industry.
Hoopa Reveal
Pokémon Shuffle Announcement