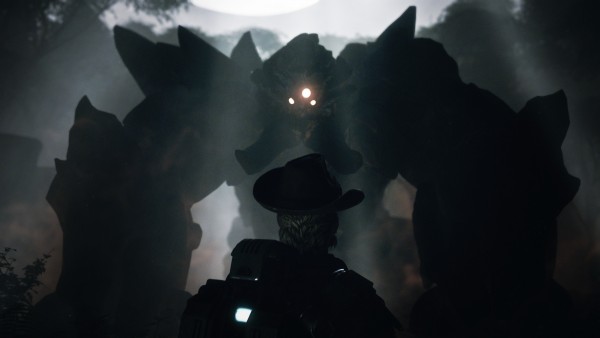 Evolve had a monster huge announcement today. The fourth playable monster has been announced with reveal trailer paying tribute to Raiders of the Lost Ark. The Behemoth is big, bad, and makes no apologies about how much of a mess it makes. The monster is available for free to those who pre-order the game. Turtle Rock Studios released a handy infographic to give players the not so skinny on Behemoth.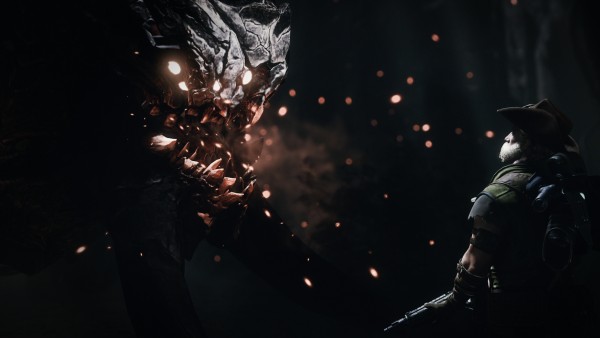 Since Evolve has gone gold, 2K Games has been hammering out the details around downloadable content ahead of the game's release. The Season Pass will give players three exclusive monster skins when the game launches and will introduce four playable hunters this Spring. Those who do not own the new hunters will still be able to fight alongside or against them. New maps will always be released for free to the entire community, while playable characters, monsters, and skins will be shipped as paid DLC. The exact details of Evolve's DLC structure and guiding principles is available in a lengthy blog post at the official Evolve blog.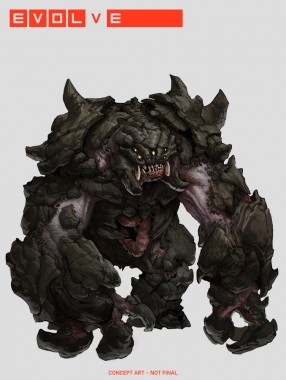 Additionally, more details around special editions of Evolve have been revealed. The Digital Deluxe Edition will be available on all platforms and contains both the base game and the season pass at a discount ($79.99 USD compared to $89.95). A special digital edition has been announced for PC. As a nod to the PC master race meme, the PC Monster Race edition will contain all the content from the Digital Deluxe Edition and a fifth monster, two playable hunter characters, and four monster skins that will be a PC Monster Race exclusive for 30 days. The PC Monster Race edition will cost $99.99 at participating digital retailers.
Evolve will launch on February 10, 2015 on PlayStation 4, Xbox One, and Windows. The Xbox One Open Beta runs from January 15-19.