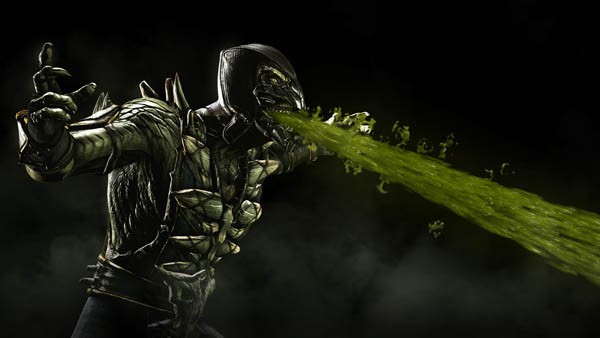 Warner Bros. and Netherrealm Studios are hard at work at their next gory fighter; Mortal Kombat X, and we are all awaiting to see who is being added to the already impressive roster. Well now we get to take a look at the newest fighter to join the fray: Reptile. Originally a boss in the arcade edition of Mortal Kombat, Reptile has grown in popularity to become one of the series heavyweights. Now he has been added to the new game, with a sinister reptilian look to match his violent play style.
To announced the character, Netherrealm have given us a look at Reptile in all of his green-skinned glory. Check out the trailer below and see his fighting style, acid spit and invisibility in action:
Mortal Kombat X is set for release on April 15th, so make sure you stay tuned to Capsule Computers for all the character reveals and updates as they become available.