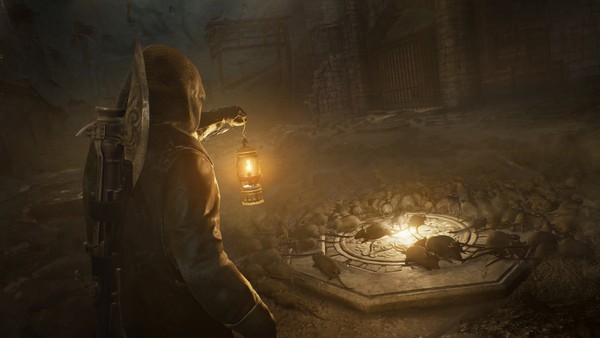 As part of the "we're really sorry for the buggy release" apology, Ubisoft will be releasing Assassin's Creed Unity – Dead Kings DLC for all Assassin's Creed Unity owners next week.
The downloadable campaign takes Arno into the crypts under Saint Denis. The underground tunnels are the final resting place of France's royalty and home to the Raiders. Players will gain a lantern and the Guillotine gun to aid their journey against this mysterious new enemy. The DLC's weapons, equipment, and outfits will carry over to the base game.
Assassin's Creed Unity – Dead Kings will be available for free for all owners of Assassin's Creed Unity. Xbox One and Windows gamers will be able to play on January 13th, while PlayStation 4 owners will have to wait until January 14.