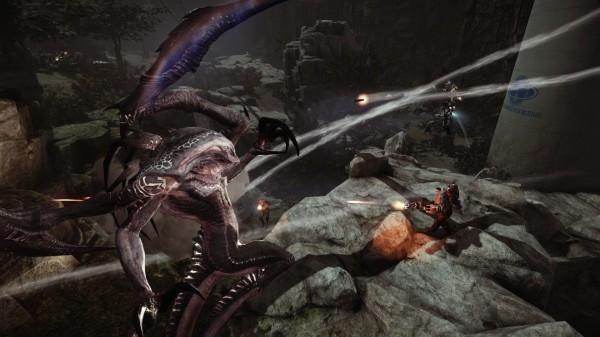 Now that season passes are an expected part of every AAA release, developers are looking at new ways to extend their game's experience. The companion app seems to be the new frontier, and Turtle Rock Studios does not plan to be left out. Evolve: Hunters Quest is the official companion app for Evolve. 
The companion app is a match-3 puzzle combat game containing 100 missions. Successful missions will reward players with mastery points that can be transferred to the base game. Evolve: Hunters Quest is available now on Android, iOS, and Windows Phones.
Additionally, Turtle Rock Studios and 2K Games released a lengthy 22 minute video featuring gameplay from the solo mode. Although the game was designed with 4v1 multiplayer gameplay in mind, it appears that there will be plenty to do for the solo gamer as both the hunters and the monster. Evolve will be released on February 10, 2015 for PlayStation 4, Xbox One, and Windows.