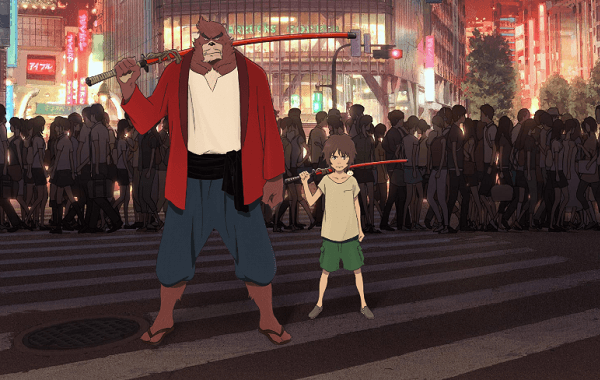 A new website has been recently created for the next anime movie project done by acclaimed director Mamoru Hosoda, this is great news for fans as it will be the first film he's done since Wolf Children.
The movie titled Bakemono no Ko or The Boy and the Beast, takes place in a world where a human realm and monster realm both exist, but don't ever cross. When a human boy gets lost within the monster realm he is discovered by a monster called Kumatetsu and quickly becomes his disciple.
The front page of the official website shows the boy and Kumatetsu standing in front of a crowd, both wielding swords and bearing fierce expressions on their faces. The website also has a tab that features a 32 second long preview of the film which you can check out by clicking on the video down below. Hosoda plans on releasing The Boy and the Beast next year on the 11th of July, keep your eyes on this site for more information as it comes.
Wolf Children was released back in 2012, it was received with praise and got a North American release by Funimation.