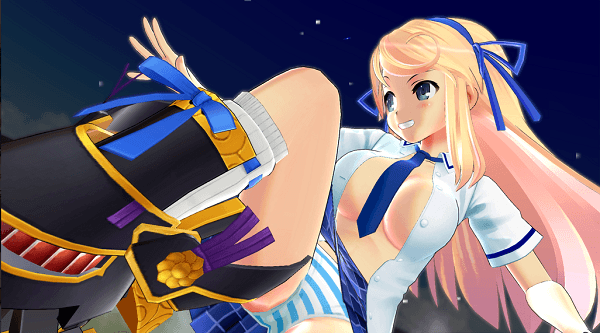 Today Marvelous has updated the official website for Senran Kagura: Estival Versus and with this update comes character pages for all five new characters added to the game, the four we previously wrote about which are Renka, Hanabi, Kafuru, and Sayuri, as well as Ryoki who is a recently revealed character that is the older sister of Ryobi and Ryona that died in a battle only to now be resurrected.
With these updated pages comes in-game screenshots showing each of the characters in action except for Sayuri who we have yet to see in action, meaning that she may take on a role similar to Rin from Hebijo and Kiriya from Hanzo.
You can check out the character screenshots below and as an added bonus, the creator of the series tweeted the above picture showing how Katsuragi will look in the new title. Currently Senran Kagura: Estival Versus is set to be released in Japan for the PlayStation 4 and PS Vita on March 26th.