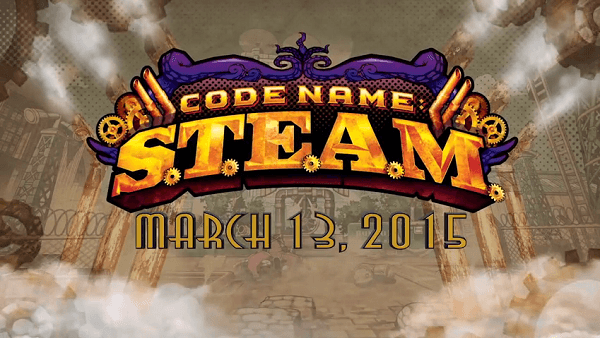 Today Nintendo revealed at The Game Awards in Las Vegas that they are planning on releasing Code Name S.T.E.A.M. for the 3DS in North America on March 13th. The title was announced earlier this year and is a turn-based strategy game featuring a steam punk aesthetic.
Featuring an alternate history that includes numerous iconic figures from American literature and even Abraham Lincoln, Code Name S.T.E.A.M. is being developed by Intelligent Systems, the team behind games like Advance Wars and Fire Emblem.
To go along with the announcement, plus the reveal that Code Name S.T.E.A.M. will feature local and online multiplayer, a new trailer for the game was released and you can check that out below.