This year has seen the return of the fantasy series Mushishi, so far fans of the anime have been treated with a special OVA and 2 seasons of Mushishi Zoku Shou, the latter of which is currently airing in this anime season. Now fans in Japan will get to experience Mushishi in a whole new medium as it takes the stage in Tokyo next year.
The event isn't going to be a theatrical play adaptation, but rather will be a live reading featuring augmented reality technology to create visuals spanning around a 270 degree field of view. The stage reading will be directed by Hiroshi Nagahama, the director of the anime, using an original script and voice over artists from the anime. Although only showing one page the official website does say that ticket pre-orders will begin next Sunday for the 2015 show, which will run in March from the 18th-29th .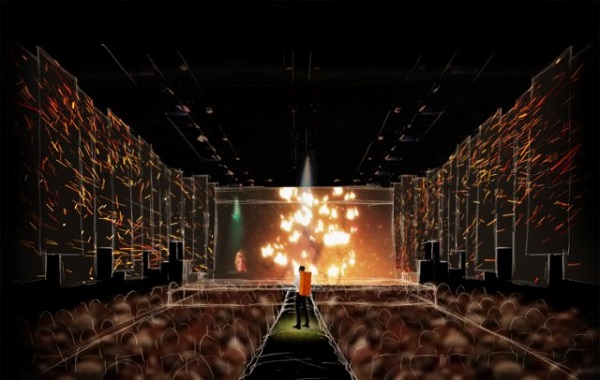 Mushishi was originally a manga series that was published from 1999-2008 by Kodansha and lasted 10 volumes. The first season of the anime aired from October 2005 to April 2006 and was licensed by Funimation and Madman.