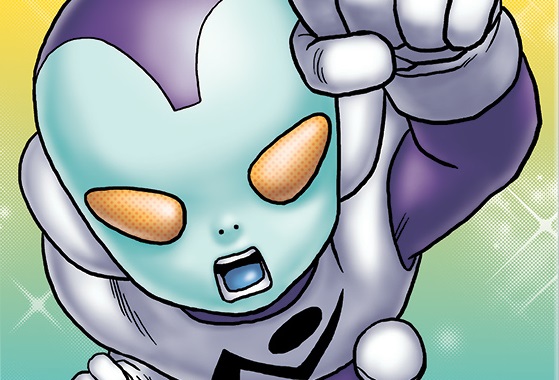 Earlier this year Viz Media announced that they had acquired the license to release Jaco The Galactic Patrolman in North America and now they have announced when fans of the legendary Akira Toriyama can expect the first and only volume of his latest manga to be released in English.
Viz is planning on releasing Jaco The Galactic Patrolman on January 6th on both digital marketplaces and in print. The volume will be printed under Viz's Shonen Jump imprint and will cost $9.99 U.S. / $12.99 CAN while the digital versions will be priced at only $6.99.
For those unfamiliar with the one volume series, Viz has provided the below story description:
Retired scientist Omori lives alone on a deserted island while continuing his research into time-travel. His quiet life is interrupted when galactic patrolman Jaco crash-lands and decides to move in with him. This agent from space claims to be elite, but sometimes it can be a little hard to believe. Can Jaco get along with the old man long enough to save the earth from a dangerous threat?