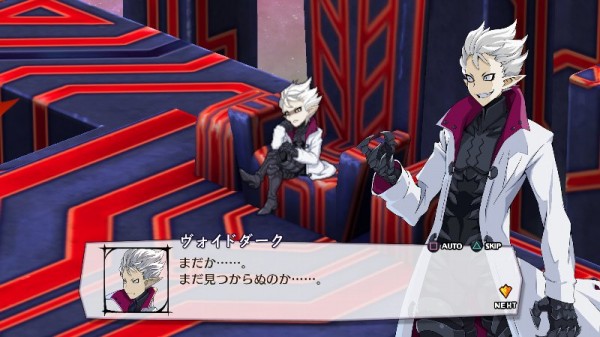 Just yesterday we learned that NIS America is planning on bringing Disgaea 5: Alliance of Vengeance over in Fall 2015 and today the official Japanese website for the game has went live with new details, artwork, and gameplay clips showing off some of the main bad guys in the game, including the man that everyone wants to kill, Void Dark.
The website also gave new details on the characters as it states that Void Dark is the worst demon emperor in history and his name is known throughout every underworld. With his cold-hearted and brutal strategies that use his "Lost Army" soldiers as tools, he has been unstoppable.
Also detailed is Bloodis, Void Dark's right hand man who is a demon general that is nearly as powerful as Void Dark, and Majorita, a female general that is loyal to Void Dark and kills anyone who gets in her way, regardless of whether they are an ally or an enemy since they all become tools to wield with her Necromancer powers.
Void Dark: Ruin Burst Attack
Bloodis: Black Rosario Attack
Majorita: Necrowave Attack