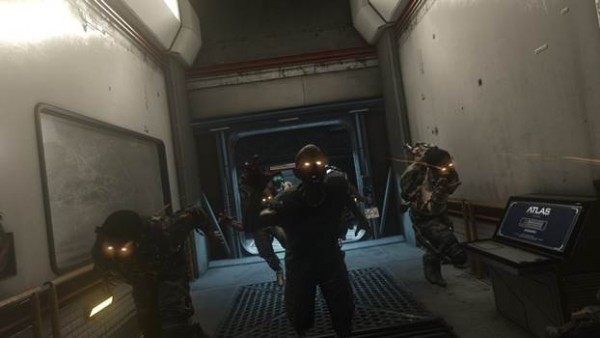 You've been waiting for it, and now – Activision have a nice tease. Call of Duty: Advanced Warfare will be seeing some DLC in 2015, appropriately titled Exo Zombies. As is the main game itself, this expansion will also feature a fresh new cast and narrative.
Take a look at the first statement for the pack:
Untrained and unprepared, four Atlas employees must survive a horror unlike any other. John Malkovich, Bill Paxton, Rose McGowan, and Jon Bernthal star in Exo Zombies, coming to Call of Duty: Advanced Warfare DLC in 2015.
As with most teases, a nice teaser trailer has accompanied this announcement, showing us a small bit of what to expect. Watch that down below and take a patience pill as you wait for Exo Zombies to launch in 2015. Seems Call of Duty fans have a lot to look forward to.