Square Enix has recently updated its store page detailing a figurine of Skull Face, a character from Metal Gear Solid V: The Phantom Pain. The figure is released under Square Enix's PLAY ARTS KAI figurine motif.
Metal Gear Solid V: The Phantom Pain is the latest iteration of the Metal Gear series (gameplay and trailer videos can be seen here), the story taking place between the prologue 'Ground Zeros' and the first 'Metal Gear' game. Skull Face, aptly named because of his facial appearance, is the main villain of Phantom Pain. He is known to be the leader of a mysterious military group named 'XOF'.
Packaged with the figurine are some accessories, including an alternative head without the eye patch, three different gloves, a hat and his firearm. These parts can all be attached to the figurine allowing different postures and appearances.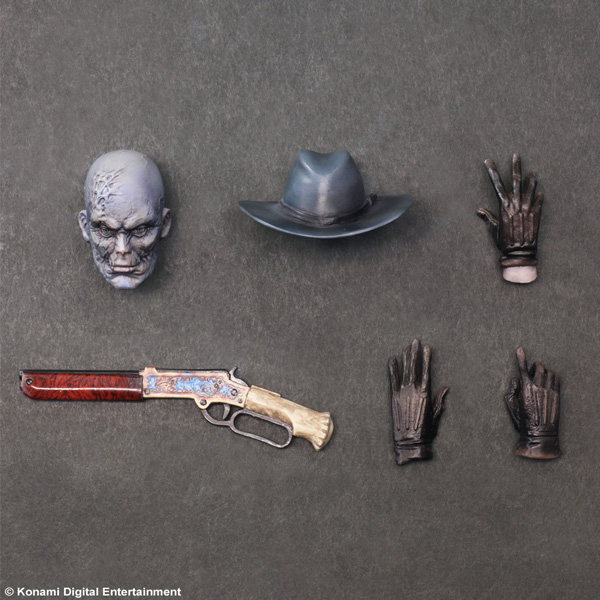 PLAY ARTS KAI is recognised for their highly detailed figures and the Skull Face model is no different, using high quality materials and realistic colour shading for both the figurine and attachable accessories.
The figurine set can be reserved at a price of 10,090 yen with the release date marked as February 21st 2015.