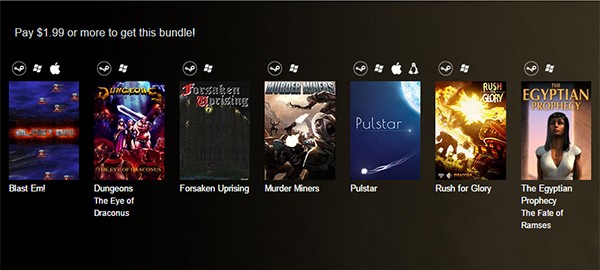 Indie Gala and Capsule Computers released the Every Monday Bundle #34 today. The bundle contains seven indie titles this week, all of them redeemable on Steam.
Blast Em! – A retro styled shoot'em up designed to challenge even the most seasoned shoot'em up veteran.
Dungeons: The Eye of Draconus – A co-op retro brawler inspired by old 90's arcade games like Battle Toads, Golden Axe, and TMNT Arcade.
Forsaken Uprising – A multiplayer medieval first person survival title that gives players the chance to build epic castles, tend to crops, and battle each other with a variety of medieval weaponry. The game is currently in Early Access.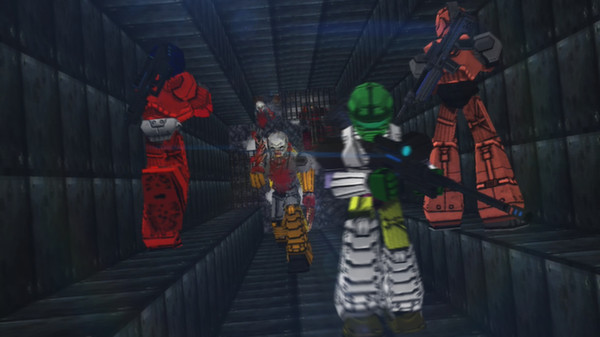 Murder Miners – The fast paced shooter that rocked Xbox Live's Indie Game charts is now on Steam. Murder Miners features gameplay inspired by Halo, multiple gameplay modes, and destructible environments.
Pulstar – An arcade shooter mixing simple twin-stick shooter sensibilities and an eye catching package.
Rush for Glory – A tower defense game featuring a 10 scenario long campaign mode, 3 difficulty levels, and over 30 enemy types.
The Egyptian Prophecy: The Fate of Ramses – A point and click adventure starring Maya, a young magician attempting to stop the mysterious accidents at the construction site of an obelisk to the god Amon-Ra.
For the first 24 hours of the sale, all seven games can be purchased for $1.99. Grab your copy at Indie Gala before the price goes up.