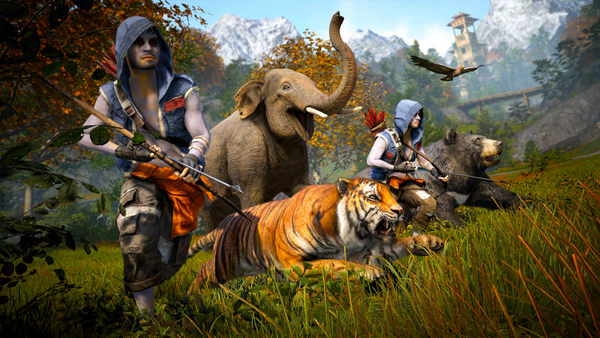 Ubisoft have released a new trailer for Far Cry 4 that aims to prepare you for all the absolute craziness that awaits in Kyrat. The '101 Trailer' is hosted by Rabi Ray Rana from Radio Free Kyrat, a character you will encounter in-game.
The 7 minute+ long trailer breaks down the pervading civil war between self-proclaimed King Pagan Min, his soldiers and the resisting Golden Path, showcases some high-powered weapons in your arsenal, explores the many abilities, skills and side missions available to you, previews the PVP and Co-Op play and much more. Check it out below!
Far Cry 4 releases for the PlayStation 4, PlayStation 3, Xbox One, Xbox 360 and PC on November 18.