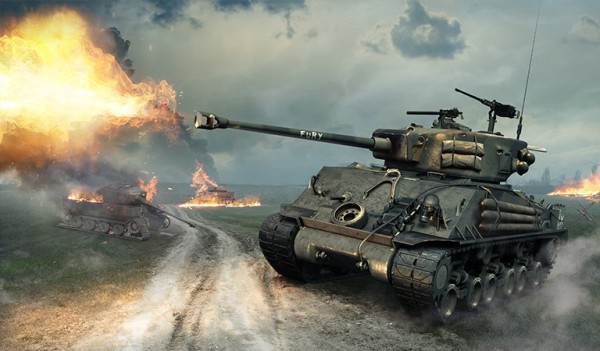 Wargaming and Sony Pictures announced a partnership that will bring the Sherman tank featured in FURY to World of Tanks. The tank will be available as part of the "FURY Bundles" which will be made available for World of Tanks, World of Tanks: Xbox 360 Edition, and World of Tanks Blitz for iOS.
"With Wargaming's intense dedication to historical and technical accuracy, it seemed a natural fit to associate World of Tanks with FURY, the most realistic cinematic portrayal of tank combat to date." said Jasper Nicolas, General Manager, Asia Pacific at Wargaming.net. "We are extremely proud to team up with Sony Pictures to include this heroic version of the classic Sherman tank to our players."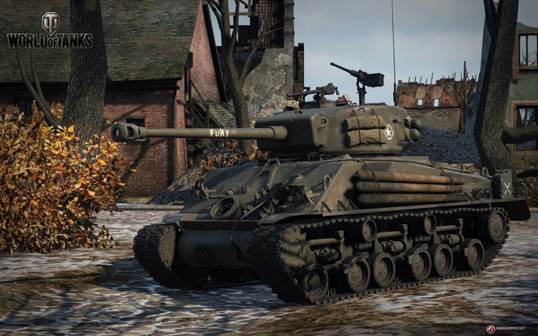 The "FURY Bundle" will be available on Xbox 360 from October 15, 2014 to December 11, 2014. No word on when they will be available for PC and iOS. FURY will hit theatres in the US on October 17th, 2014.