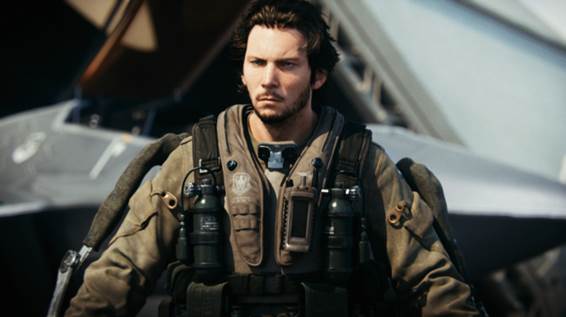 Call of Duty: Advanced Warfare, a new vision for the future-set timeline in the immensely popular FPS series, is out in two weeks for the PlayStation 4, PlayStation 3, Xbox One, Xbox 360 and PC from Activision, but you can view the Launch Trailer right now, which is filled with high-octane action and gameplay. The video is embedded at the bottom of this article.
Kevin Spacey's involvement as Jonathan Irons, the cunning leader of private military corporation Atlas, has been well-publicised. The player, however, will embody Jack Mitchell, a soldier who dons an advanced exoskeleton and is committed to restoring order after the world is devastated by a catastrophic attack. That exoskeleton provides multiple options in manoeuvrability that drastically changes the usual rules of the battlefield, and all of the abilities it enables – the dodges, dashes and boosted jumps – carry over into multiplayer for an even more intense experience with friends. Multiplayer also features a revamped Create-a-Class and Supply Drops.
Again, check out the Launch Trailer below, and read our hands-on impressions from EB Expo 2014 earlier this month.